Meet Tulp
Meet Tulip, she is one sweet girl who has been through so much the past week and still has a long road ahead of her.
Her Backstory
We received a call from our veterinarian, who takes such great care of Kobe and our foster dog, Winston.
She said she had this incredibly sweet 3-4 year old bulldog who was going through some health issues and the owner wanted to euthanize her but the vet thought Tulip still has lots of life left to live.
Our vet asked if there was anything we could do to help because she only had 30 minutes before she had to euthanize Tulip.
Immediately I felt anger and resentment. I just don't understand how someone could do this to their beloved dog and family member.
But not knowing their situation or the whole story, I put those emotions aside to try and figure out a solution.
Tulip's Conditions
>She recently had hip surgery 2 months ago and was having trouble walking on that leg.
>She was in gastrointestinal distress and was vomiting and had diarrhea.
>She needs to lose about 10 pounds
>Will most likely need knee double surgery and some dental work down the road once she was more stabilized.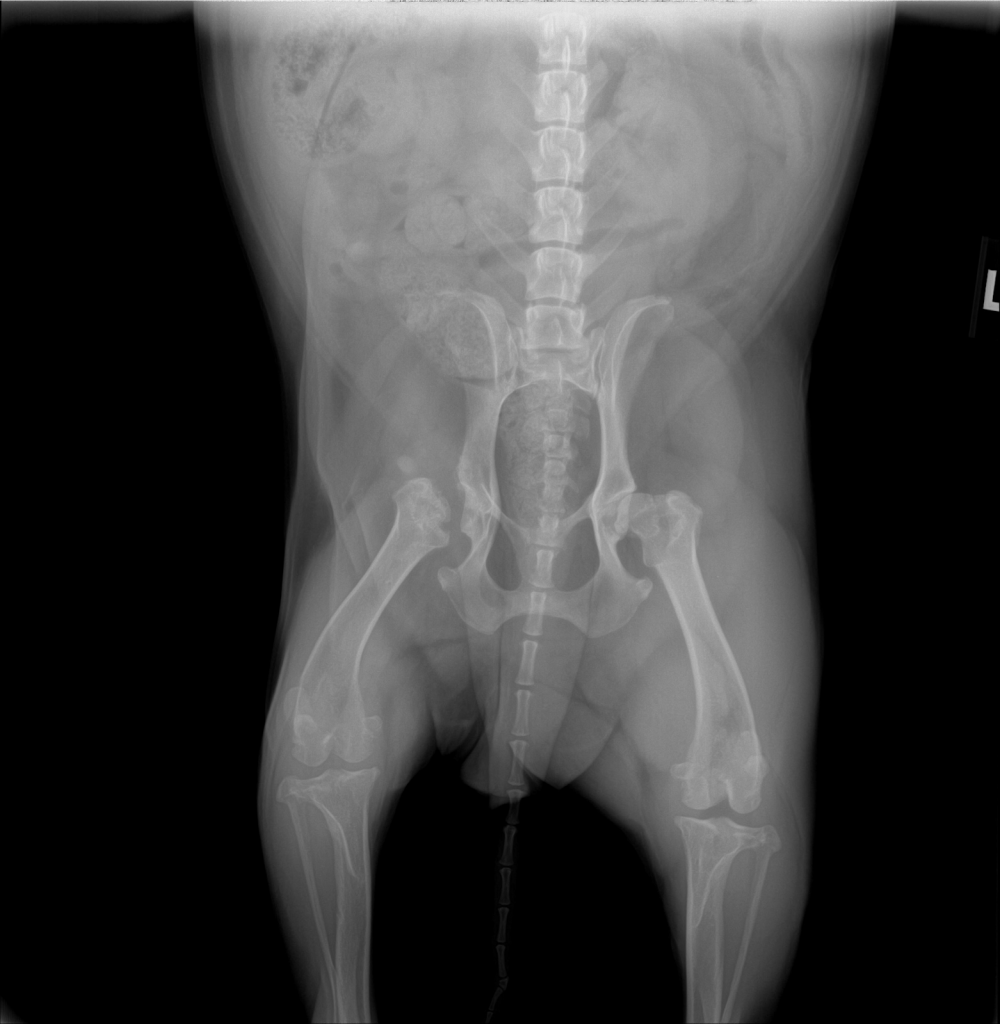 I could now understand what a huge financial undertaking this would be for someone.
5 Dogs, 1 Toddler, A Pregnant Wife!
If you have been following along, you know that my house is currently packed with dogs! We have our 3 full time permanent dogs: Flip the 9 year old boxer, Zoey the 14 year old terrier mix and Kobe our 2 year old blind cane corso who is in constant heart failure. Kobe is our first and only foster fail if you can believe that!
Plus we are fostering Winston, a 90lb American bulldog who just had knee surgery and was scheduled to have his second knee surgery 2 days later!
On top of all that, we have a one year old and my wife, Kelly, is pregnant and now unable to lift a 45 pound meatball of a dog who has trouble walking, aka Tulip.
The timing for bringing another dog into our home couldn't be worse, but I knew we had to figure something out.
With the help and encouragement of our followers and supporters, we decided to bring Tulip into our home as a temporary foster with the intention of finding a more permanent solution, either another foster or a permanent adopter.
Tulip has been with us for a few days now, and she is so easy going that we decided we are capable of taking her on the journey of healing ourselves before finding her a forever home. She's also very gentle around Capri, our almost two year old.
Here's The Plan
We know that there is a lot of interest in Tulip, I mean look at her face, how could there not be! But we want to make sure we set her up for success, get her the necessary treatment and surgeries, so she can live out the rest of her long life ahead without fear that she'll be back in the same situation.
Since Tulip's been home with us, her gastrointestinal issues have subsided and we are letting her decompress. Soon we will start rehab to strengthen her leg muscles and take long slow walks to get her moving. s
We'll also work on her diet so she can lose that extra weight. Once the weight comes off, we'll have her evaluated to see if she's a good candidate for knee surgery.
Tulip will need a forever home, so follow along with us as we get her on the road to recovery. I couldn't do this without all the love and support from you!
How You Can Help
Click here to become a member to help with Tulip's surgeries: https://www.facebook.com/becomesupporter/rockykanaka/