Mixed / Cross Breeds Beagle Pit Bulls
Meet The Pit Bull Beagle Mix
Looking for an adorable pup with a big personality? You may be on the market for a pit bull beagle mix. Also known as beagle pits (or as I like to call them Pitgles), these amazing dogs are gaining ground in the mixed breed popularity contest.
What Are Pit Bull Beagle Mixes Like?
Overall, the pit bull beagle mix will be on the larger end of the medium sized dog scale. They often weigh between 30–40 pounds and stand around 18–20 inches tall. If you're looking for an energetic, loyal, and intelligent dog, then the pit bull beagle mix is your choice.
Related Articles
The Benefits
As with most mixed breed dog, the pit bull beagle hybrid will not be consistent across the board. That is, even though one parent is a purebred beagle and the other a pure pit, the pups (as evidenced from the photos in this article) do not look the same! When you mixed two breeds, the outcome is sort of like a box of chocolates. You never know what you'll get.
In general however, you can expect a beagle pit to exhibit some of the following qualities:
The protective nature of a pit bull

Beagle-like loyalty

Keen intellect

A big personality
What to Watch Out For
However, no dog is perfect. Going from the breed standard of each, the pit bull beagle mix may have a few unique traits that set it apart from other dogs. Some of these qualities could pose unique challenges and may be a make-it-or-break-it deciding factor for some lifestyles and families.
One of the biggest challenges you'll face with a pit beagle is stubbornness. Both the beagle and the pit bull have a reputation for stubbornness. You'll want to invest in a dog trainer from the start!
In addition to their hard-headed personality, pit bull beagle mixes also may come with the following personality traits:
High energy and activity requirements

Protective instincts
Meet Some Pups
Whenever you're looking to adopt or buy a new puppy, do your research! But since this hybrid is not a pure bred and there are no breed standards, research can be difficult. I recommend that you reach out to owners of pitbull beagle mixes so you can see them in action. I've included 5 beagle pits in this article with links to their instagram accounts, but there are many many more. Here are some popular hashtags on Instagram you can use to find other pitbull beagle mixes.
What is the best food for your dog?
The three foods that are super healthy and that almost every dog loves, even the pickiest dogs, are:
1. The Farmer's Dog.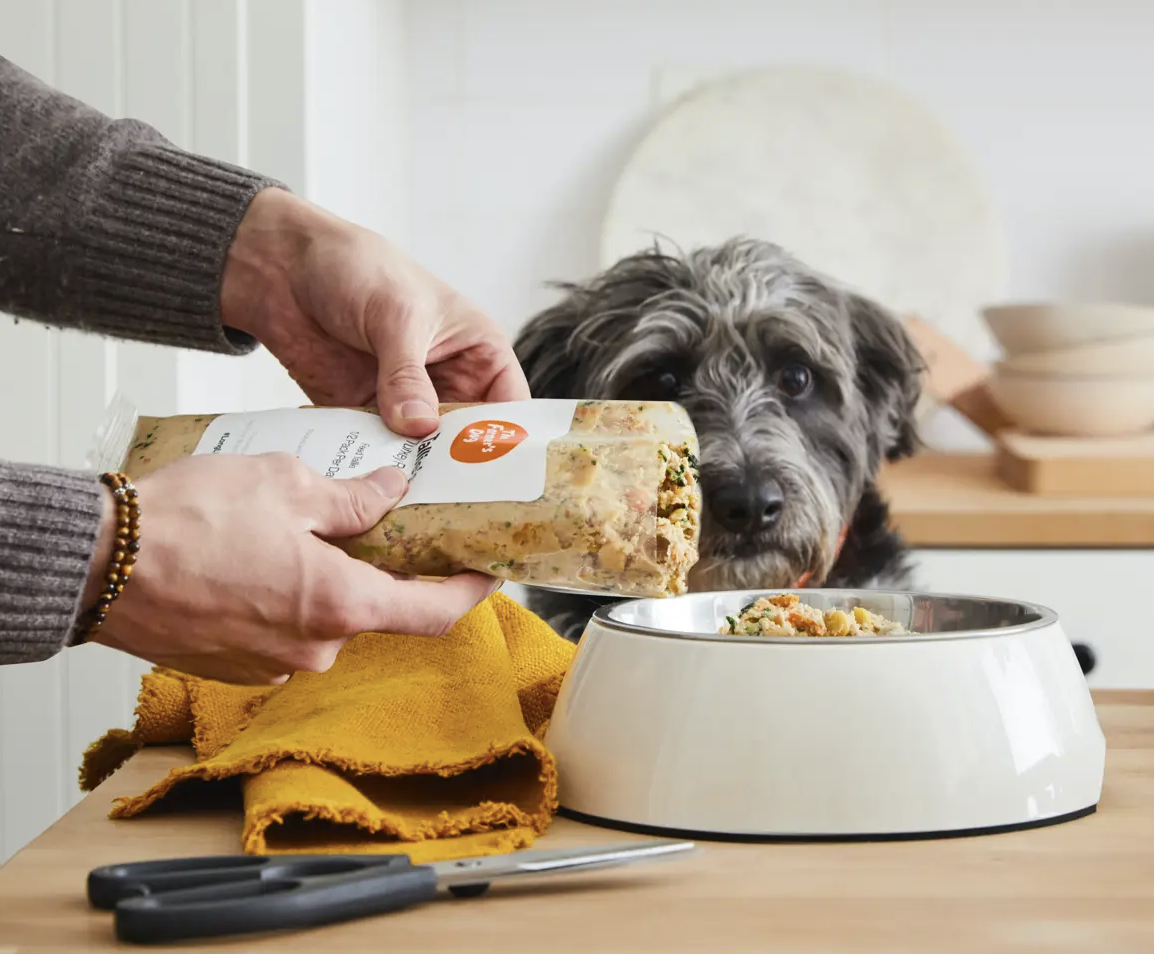 This is a fresh-frozen food that's delivered to your home in just the right amounts for your dog. There are a number of fresh frozen dog foods available on the market and I tested them all. The Farmer's Dog came up the winner with my picky dogs. You can see the fresh frozen food test here.

Save 60% on your first order
—
2. Sundays Food For Dogs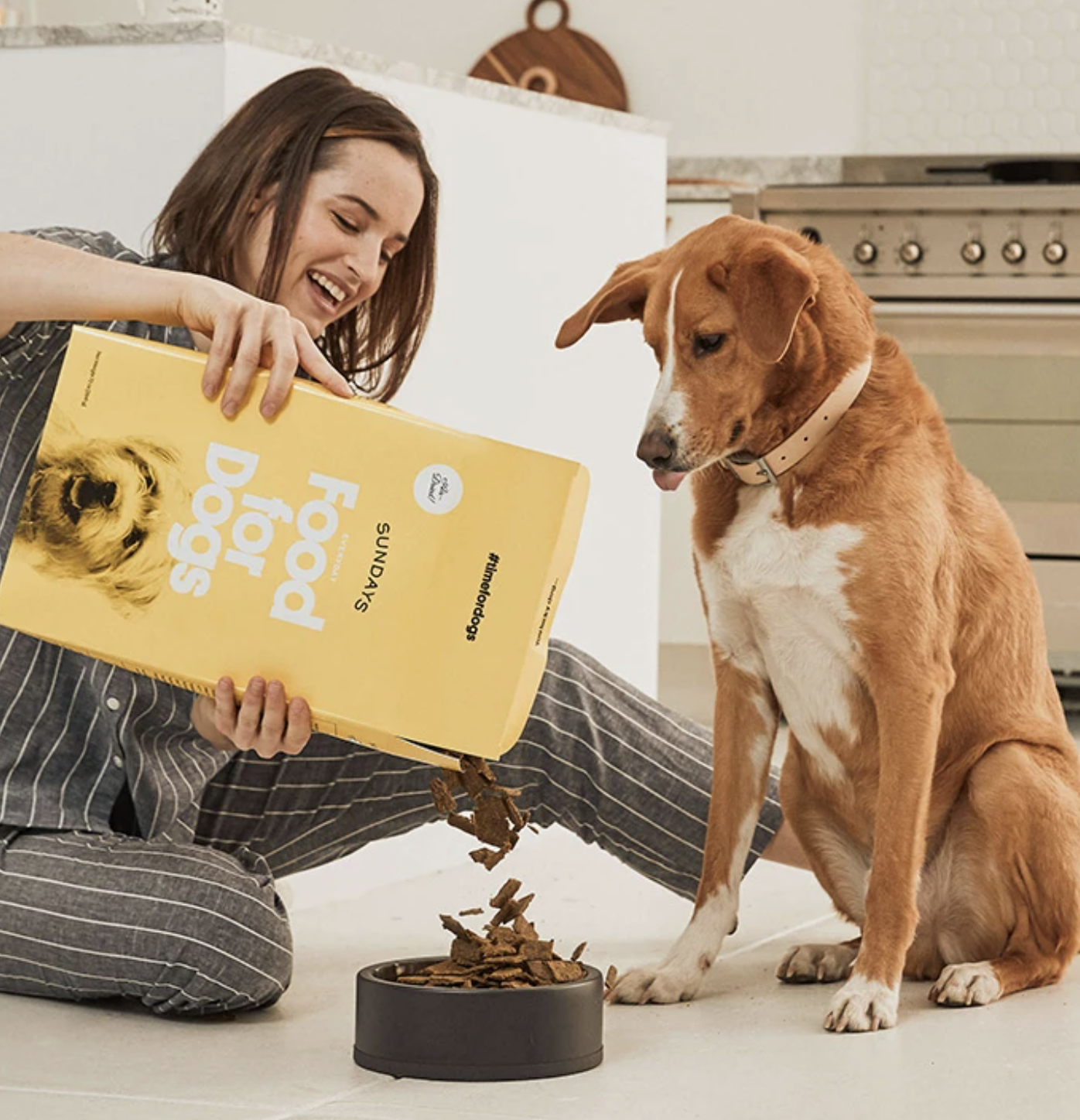 This is an air-dried food. It has the convenience of kibble (just pour it in the bow) but is much much healthier. It's like little pieces of jerky, so dogs go crazy for it. There are a number of air-dried foods on the market. My dogs tested 3 of them. You can see the results of the air-dried food test here.

Get 35% off your first order + free shipping w/ code ROCKY35

3. We Feed Raw.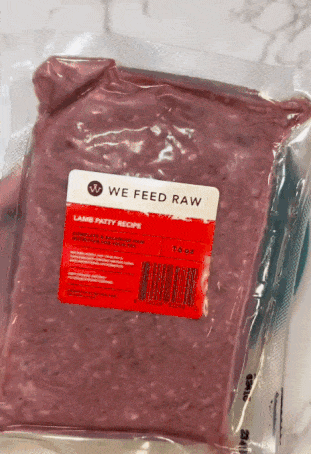 This raw food for dogs comes delivered to your home is perfectly sized portions for your pup. They primarily source their ingredients from trusted U.S. farmers, with two exceptions: venison and lamb. These ingredients are sourced from New Zealand, where some of the highest-quality and most ethically raised venison and lamb can be found. Pasture-raised and grass-fed and finished, we highly recommend trying these formulas if you're interested in the best-quality ingredients. Save 25% on your first order.

Supplements: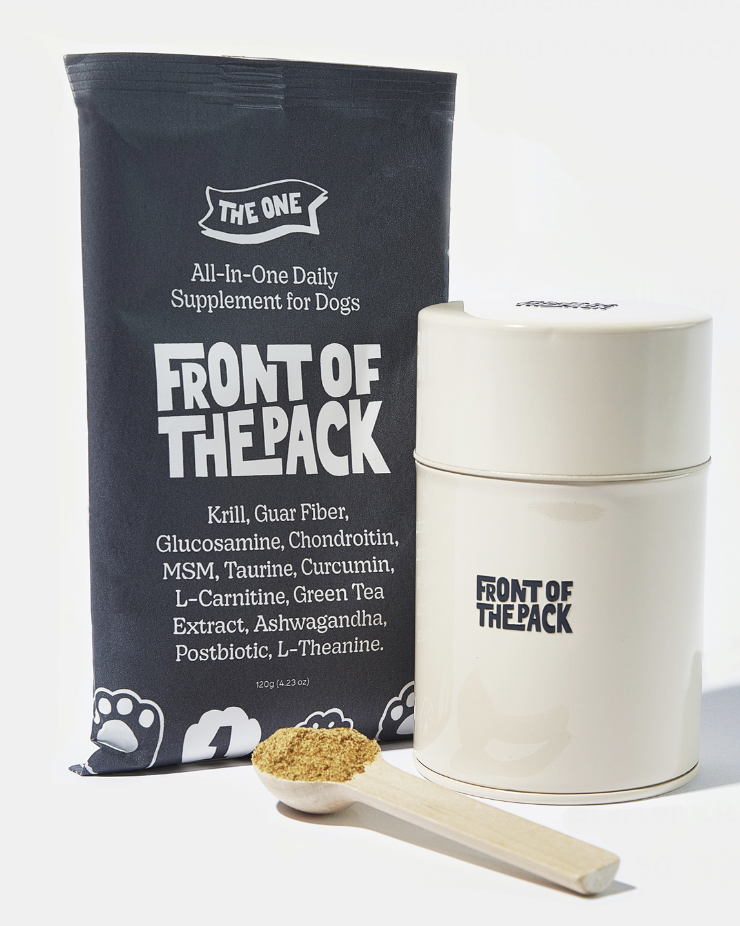 I highly recommend using a supplement on your dog's food, not matter what you feed them, to ensure the meal is balanced and they are getting all the right supplements to help them stay healthy. The supplement I use is called The One from Front of the Pack. It has 12 ingredients that have been clinically-proven to keep your dog's joints, skin, heart, digestion, and even their breath in tip-top shape. It's also a powder, so easy to sprinkle on your dog's food. For a limited time, when you buy one month you get a second month free.