Breeds Chihuahua Golden Retriever Mixed / Cross Breeds
Meet the Golden Retriever Chihuahua Mix [With Photos]
The Best of Both Worlds!
There's no shortage of dog breeds. From purebred pooches to amazing mutts, there's a dog for everyone, but some breeds are a bit more unique than others. One of them is the Golden Chi, the result of a golden retriever mixed with a chihuahua. Keep scrolling to meet 5 Insta-famous Golen Chis.
What Are Golden Chis Like?
The golden retriever chihuahua mix is a unique pup with an equally quirky character. As a mixed breed, it will inherently receive traits from both of its parents. Each dog is different, and no two will ever be the same, but you can generally expect to see a certain mix of traits in all golden chis.
General Info On The Golden Retriever Mixed With Chihuahua
| Characteristic | Golden Chi |
| --- | --- |
| Golden Chi Weight | 15-30 Pounds |
| Life Expectancy | 11-15 years |
| Temperament | Social and loving |
| Coloring | Golden Tan |
General Information about the Golden Retriever Chihuahua mix
This unique mixed breed has a wide range of sizes and features. In general, they tend to have golden or tan coats. They can be 15–30 pounds and have an expected lifespan of 11–15 years.
The Benefits
Because of their golden retriever roots, these pups are perfect for families. They tend to be gentle and even-tempered. Some of their best traits are:
High trainability
Sociable attitude
Generally great health
Good for families
Low grooming needs
We spoke with Nico from Irvine, CA to find out more about this rare breed. He's lucky enough to have one. His pups name is Olive. "She has a wonderful temperament! She loves to be near me and relax all day but is also a great companion for hiking and running. She is very loving and gets along with other dogs really well when playing. Her attachment style is a bit anxious but that could be attributed to being part chihuahua or just being a rescue," Nico said.
The Drawbacks
As with any dog, there will also be challenges. As great as the golden chi's roots may be, it will sometimes show glimpses of its more mischievous side! Some things to watch out for are:
High energy
Potential to be loud and snappy
Stubborn streaks
This breed is not easy to come by.
How Are Golden-Chis Bred?
One of the biggest things to know about golden retriever chihuahua mix pups is that they cannot be naturally bred; breeders of this unique mix rely on artificial insemination. In this case, the mother will always be the golden retriever, who receives the sperm from a chihuahua father. Because of the difficulty breeding this combination it will be hard to locate a breeder.
Before you adopt or buy any pup, be sure to do your research and choose a reputable breeder! The best ones often have waiting lists, and they carefully breed their pooches to be the best and the healthiest.
To get the most of your new golden retriever mixed with a chihuahua, look out for the signs of a good breeder before you buy. Here's what you want to see:
Genetic testing results and pedigree information
A willingness to show you around their breeding facility
Ability to interact with their pups before making a deal
Complete and accurate veterinary papers
It's worth knowing that this is a very rare designer breed. You probably won't see many of these pups on sale, and anything under $1,000 is likely from a backyard breeder.
Meet Some Pups
Before you adopt any dog, be sure you're ready. One of the best ways to learn more about a breed is to ask owners, and there are plenty of awesome golden chi parents all over the world! Many of them happen to run social media accounts for their dogs, which you can follow and check out to learn more about the breed!
Here are some of our favorite golden retriever chihuahua mix pups on the internet:
1. Hermes
As a Los Angeles resident, Hermes knows when to be wild and when to play it cool. This awesome pup loves to explore just as much as he loves to kick back and snuggle!
2. Logan
If you're looking for a pup with a lot of spunk and an adorable face, check out Logan! This little pup is the perfect example of a long-haired golden chi, and he loves to play.
3. Olive
We've already mentioned Olive, but we haven't actually seen her! This gorgeous pup is known for her silly antics, and she loves to explore with her mom!
4. Oskar
Originally from Tenerife, this chihuahua-faced pup now enjoys a luxurious life in Germany. Oskar loves to go on adventures with his mom, and we're sure that he gets plenty of compliments on his gorgeous coat!
If your heart is truly set on a Golden Chi, consider checking your local shelters first. If you're extremely lucky, you might find one waiting for you! Adoption is always a great option, and you're guaranteed to find a dog who needs a loving home.
What is the best food for your dog?
The three foods that are super healthy and that almost every dog loves, even the pickiest dogs, are:
1. The Farmer's Dog.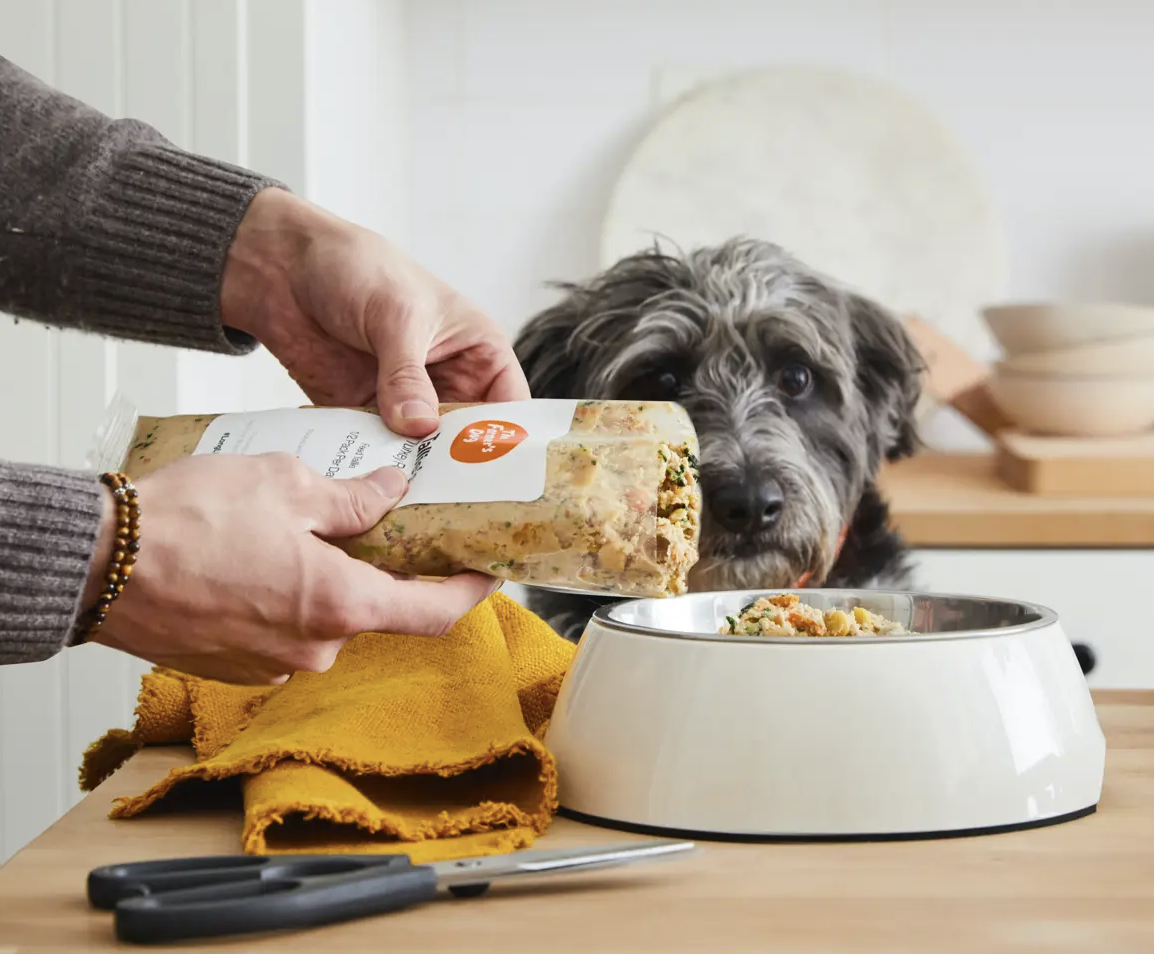 This is a fresh-frozen food that's delivered to your home in just the right amounts for your dog. There are a number of fresh frozen dog foods available on the market and I tested them all. The Farmer's Dog came up the winner with my picky dogs. You can see the fresh frozen food test here.

Save 60% on your first order
—
2. Sundays Food For Dogs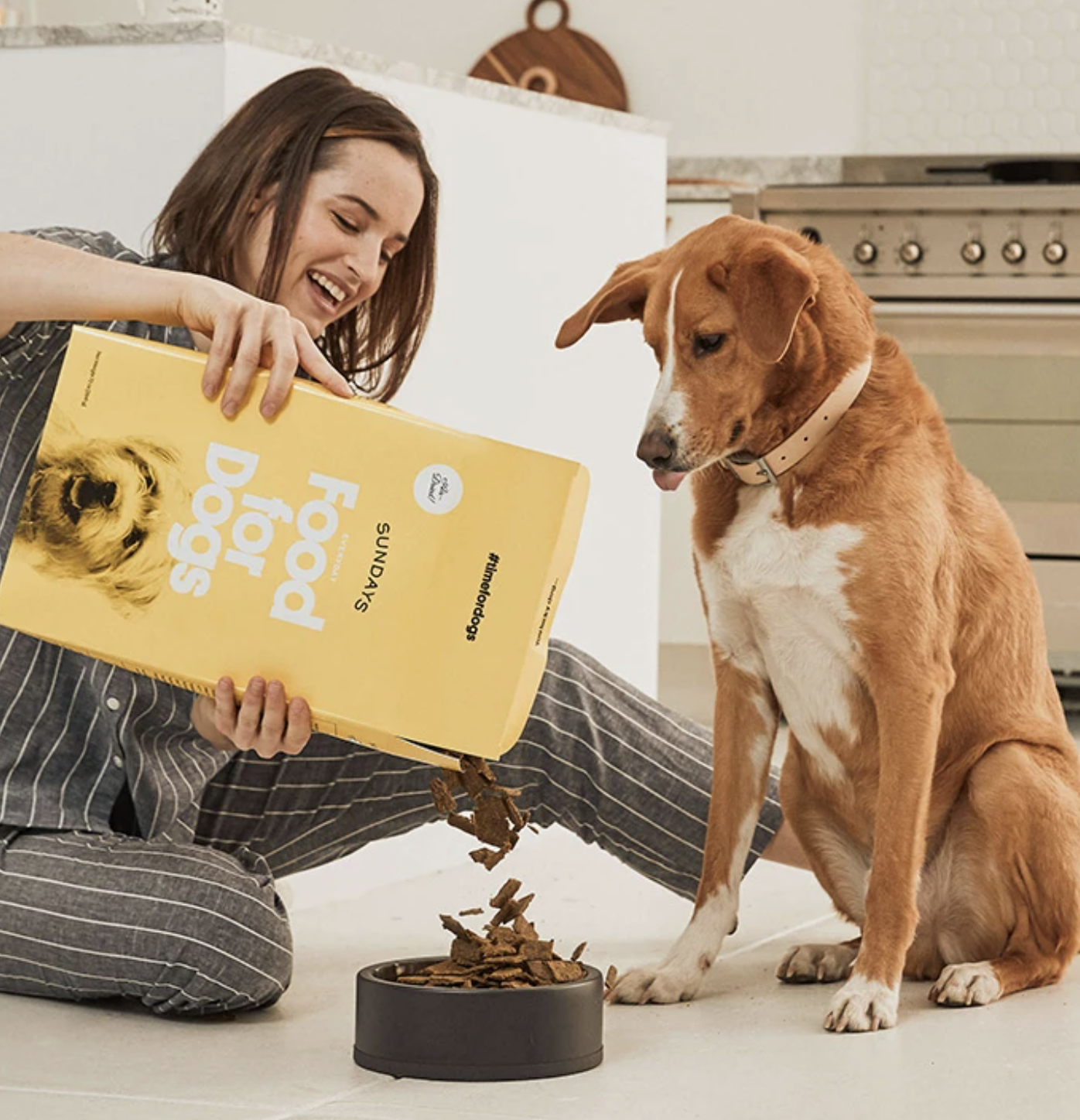 This is an air-dried food. It has the convenience of kibble (just pour it in the bow) but is much much healthier. It's like little pieces of jerky, so dogs go crazy for it. There are a number of air-dried foods on the market. My dogs tested 3 of them. You can see the results of the air-dried food test here.

Get 35% off your first order + free shipping w/ code ROCKY35

3. We Feed Raw.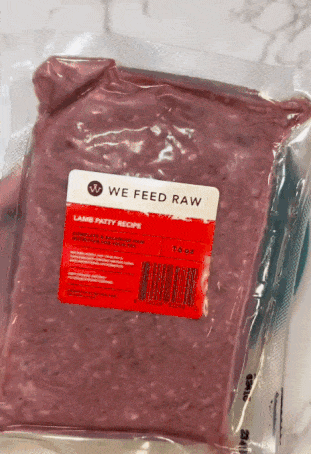 This raw food for dogs comes delivered to your home is perfectly sized portions for your pup. They primarily source their ingredients from trusted U.S. farmers, with two exceptions: venison and lamb. These ingredients are sourced from New Zealand, where some of the highest-quality and most ethically raised venison and lamb can be found. Pasture-raised and grass-fed and finished, we highly recommend trying these formulas if you're interested in the best-quality ingredients. Save 25% on your first order.

Supplements: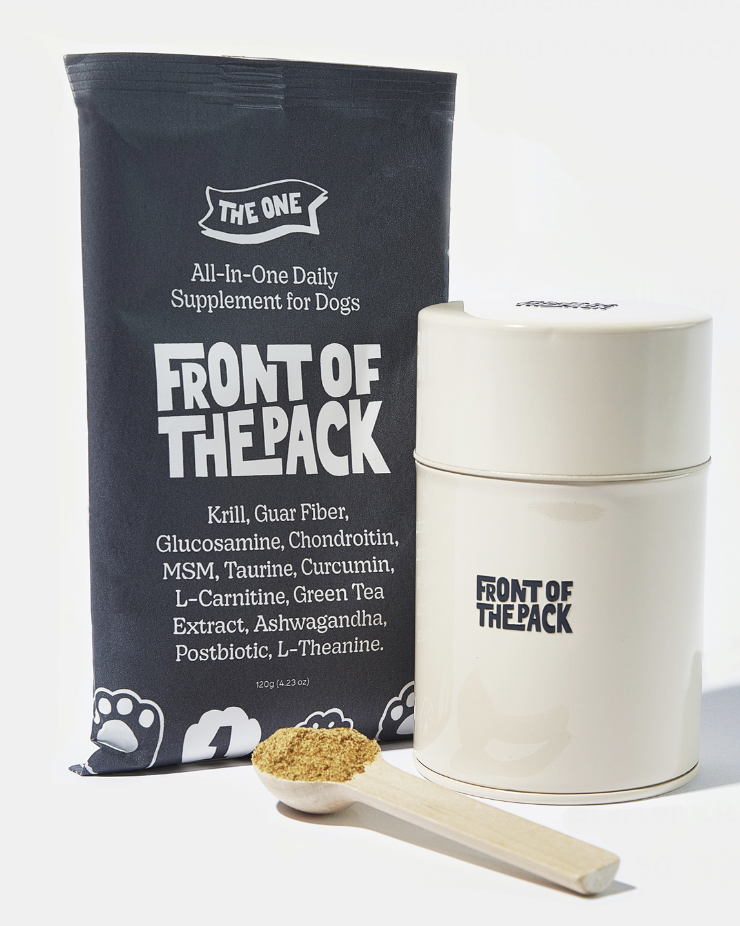 I highly recommend using a supplement on your dog's food, not matter what you feed them, to ensure the meal is balanced and they are getting all the right supplements to help them stay healthy. The supplement I use is called The One from Front of the Pack. It has 12 ingredients that have been clinically-proven to keep your dog's joints, skin, heart, digestion, and even their breath in tip-top shape. It's also a powder, so easy to sprinkle on your dog's food. For a limited time, when you buy one month you get a second month free.