Beyond the Stereotypes: Exploring the True Character of Blue Nose Pitbulls
Pitbulls come in lots of shapes, sizes, and colors, but did you know that one of the most popular and coveted color varieties is the Blue Nose Pitbull? A light blue-gray color, Blue Nose Pitbulls aren't just regular old gray—they also have light-toned noses that look quite different from the typical black nose Pitbulls are known for.
If you're fascinated by the idea of a Blue Nosed Pitbull, keep reading! We're discussing everything there is to know about owning one of these dogs, and meeting a few from Instagram!
Meet 7 Blue Nose Pitbulls from Instagram
You're about to meet seven adorable Blue Nose Pitbulls whose humans have very kindly shared photos of them on Instagram for all of us to admire! While you're gazing at these angels in dog form, take note of the characteristics all of these Blue Noses Pitties have in common besides being gray-blue Pitbulls. Hint: it's their noses!
Blue Nose Pitbulls don't have the typical jet-black nose that most Pitbull-type dogs have and instead have a lighter-toned, almost grey nose!
Some Blue Nose Pitbulls also have solid blue fur, but many also have white patches or spots. You won't find an all-white Pitbull Blue Nose, but you'll see that some Blue Noses have a significant amount of white in their fur.
1. Lotus
Source: @LotusHarmonyy
Lovely miss Lotus is a three-year-old female blue Pitbull whose fur is a classic silvery blue-gray. Blue Nose Pitbulls like Lotus often have small patches of white but are typically mostly one solid color. Lotus is cute AF and has a blast playing dress-up with her mama on their shared Instagram account.
---
2. Dutton
This handsome gentleman is Dutton, a three-year-old Utah resident and muscular Blue Nose Pitbull. Grey and white, Dutton has a little more white in his coloring than most Blue Noses, but he still has that classic grey-toned nose, blue color fur, and light-colored eyes. Dutton's coloring is blue, but his breed is American Staffordshire Terrier—one of a handful of breeds often lumped into the "Pitbull" umbrella.
---
3. Blueberry & Dux
You're getting a two-for-one deal with #3 on our list: meet Blueberry (right) and Dux (left)! These two beautiful Blue Nose Pitbulls live in California and spend basically all of their time together. When they're not playing at the beach, romping in the yard, or chewing their toys, this dynamic pair of blue and white Blue Nose Pitbulls can be found snuggling.
We're obsessed with how different these two look. Blueberry (the blue female Pitbull on the left) has floppy relaxed ears, while Dux (the male on the right) has ears that stand straight up!
---
4. Tookie
This gorgeous blue-eyed Blue Nose Pitbull puppy is Tookie! This sweet pup has grown a little since this photo was taken, but as you can see, he barely has control over his ears! Tookie's mama is a Colorado-based photographer, so his Instagram photos all look just as stunning and detailed as this portrait. This lovely grey Blue Nose Pitbull puppy will be a big boy soon, but for now, his mama is enjoying his floppy puppy vibes.
---
5. Myla
Have you ever seen a softer, more gentle expression on a dog? This absolute angel is Myla, a lovely little 2-year-old Blue Nose English Staffordshire Bull Terrier, yet another breed under the "Pitbull" umbrella. Myla is a truly sweet girl who loves soft toys, cozy blankets, and gazing at her humans while they lounge together on the couch. Of course, Myla also loves to go on outdoor adventures, and enjoys meeting up with her canine friends to romp and play!
---
6. Arlo
This smiling Blue Nose Pitbull is Arlo from Ottawa, Canada! A chill pup who loves to spend time with his humans no matter what they're doing, Arlo is a truly happy-go-lucky Pittie. A mostly-grey Blue Nose Pitbull, Arlo has a white patch on his chest and some white speckles on his toes.
---
7. Diesel
Diesel is a nine-year-old Blue Nose Pitbull whose favorite things include snacks (obviously), watching TV with his humans, going for walkies, playing frisbee, and carrying around toys, sticks, or anything else that needs his supervision. A sweet, go-with-the-flow kind of guy, Diesel also lets his humans dress him up, even when it isn't Halloween.
---
Blue Nose Pitbull Basic Info
It's pretty obvious why dog lovers are obsessed with the Blue Nose Bully, Pitbull, Pittie, etc. A somewhat unusual color for a Pitbull, these dogs are visually striking and especially draw attention for their good looks as puppies. For some Pitbull lovers, getting a Blue Nose Pitbull is a lifetime goal, so coveted are these dogs.
But, beyond their obvious beauty, what else do people love about the Blue Nose Pitbull, and what does it take to own one yourself?
What Breed is a Blue Nose Pitbull?
The "Pitbull" is not an official dog breed, and is instead an umbrella term used to describe a handful of related and similar dog breeds. In the U.S., most people are talking about the American Pitbull Terrier when they mention a "Pitbull," but the term can describe other breeds, too.
Pitbull-type dog breeds include four officially recognized ‌types of dogs:
American Bully
American Pit Bull Terrier
American Staffordshire Terrier
Staffordshire Bull Terrier
Blue Nose Pitbulls are not a separate breed, but a color variant of any of the breeds mentioned above. So, you can find Blue Nose American Pit Bull Terriers, Blue Nose Staffordshire Bull Terriers, Blue Nose Pitbull mixes, and so on.
While one reason these breeds are lumped together as "Pitbulls" is due to public ignorance of these breeds, another reason is practical. Pitbull-type dogs are the most abused, neglected, and abandoned dog breeds in the world, and are often cross-bred to produce mixed-breed Pitties. Often, Pitbulls are a combination of a few breeds, though there are purebred Pitbull-type dogs.
To create a Blue Nose of any of these breeds, the puppies must inherit a specific set of recessive genes that cause a dilution of black tones in both the fur and the nose. This dilution gene is what sets the Blue Nose apart from grey or simply blue Pitbulls since Blue Noses don't have the black nose typical of these breeds.
Blue Nose Pitbull Temperament
Pitbull-type dogs in general are known to be cheerful, social, goofy dogs who connect well with their humans and develop deep, emotional bonds. American Pitbull Terriers, American Staffordshire Terriers, and Staffordshire Bull Terriers are often moderate-to-high energy and can be quite athletic, while American Bullies are lower energy and, consequently, slightly less reactive to outside stimuli.
Wonderful family dogs, Pitbull-type dogs do well with respectful and older children and often do well with other animals in the home. Sometimes prone to reactivity, Pitbull-type dogs need socialization from a young age to help them feel confident out in the world. Eager to please, many Pitbulls are easy to train and pick up on commands quickly.
Some Pitbulls may also be a little shy and may prefer to stick to one or two people closely vs. meeting lots of people and animals. Shyness may also come with slight skittishness, and some Pitbulls can develop anxiety as a result.
Blue Nose Pitbull Size
Remember, Blue Nose Pitbulls may be one of four breeds or a mix of several. Breed and genetic makeup impact size enormously, so the size of your Blue Nose will depend entirely on their particular inherited traits. If, for example, your Blue Nose is a Staffordshire Bull Terrier they will be much shorter and more compact than the relatively long-legged American Pitbull Terrier.
Here's a quick chart to help you determine how big your Blue Nose Pitbull will be according to their breed makeup.
| | | |
| --- | --- | --- |
| | Height | Weight |
| American Bully (standard) | 16–20 inches | 50–70 pounds |
| American Pit Bull Terrier | 17–21 inches | 30–60 pounds |
| American Staffordshire Terrier | 17–19 inches | 40–70 pounds |
| Staffordshire Bull Terrier | 14–16 inches | 25–40 pounds |
Blue Nose Pitbull Health
Pitbull-type dogs are typically quite healthy, and the Blue Nose coloration has no impact on health. Although there are at least four dog breeds that fall under the "Pitbull" umbrella, all of them experience similar health issues. Some common health problems to be aware of if you own a blue-gray Pitbull—or any other color—include:
Skin problems (e.g. hot spots, allergies, dermatitis)
Joint problems (e.g. hip and elbow dysplasia, patellar luxation)
Allergies (e.g. food, environmental)
Thyroid disease
Gastric dilation, bloat
Eye issues (e.g. cataracts, glaucoma)
Certain cancers
Where To Find Blue Nose Pitbull Puppies
So, you want a puppy Blue Nose Pitbull of your own? Well, finding a Blue Nose or just blue Pit pups isn't always easy, because Blue Nose Pitbull pups are in high demand! Lots of people want these dogs, in part because of their semi-rare status. This also means that buying a blue Pit Bull puppy can be quite expensive—at least compared to buying Pitbulls in more common colors.
While you can absolutely find reputable breeders, we suggest starting your search for a blue-gray Pitbull at your local shelter! Pitbulls are the most common breed found in shelters and rescue centers around the country, and you can almost certainly find a Blue Nose Pittie available for adoption.
If a visit to your local humane society, animal control, or animal rescue isn't fruitful in your search for a Blue Nose Pitbull, try using one of these resources for future dog owners looking to adopt Pitbull-type dogs:
---
Blue Nose Pitbull FAQ
Let's clear up some common questions about the Blue Nose Pitbull! If you're looking for straight up facts, this is your section.
Are Blue Nose Pitbulls rare? 
Sort of. Because Blue Nose Pitbulls must carry a recessive dilution gene, they are considered slightly more rare than standard colors like black and white. 
Are Blue Nose Pitbulls aggressive?
No! Pitbull-type dogs are mis-labeled as aggressive due to decades of misinformation and biased public perception of these breeds. Blue Nose Pitbulls and all other Pitbull type dogs are just as sweet and friendly as any other dog breed. 
Is it easy to train a Blue Nose Pitbull?
Yes! Most Pitbull breeds are eager to please and human focused, and are easy to lead with treats and positive reinforcement. Pitbulls often pick up on commands quickly, and enjoy the mental stimulation of training sessions with their humans. 
Are Blue Nose Pitbulls good with kids? 
Yes! Most Pitbulls do very well with respectful children, but it's important to remember that no dog—regardless of breed—should be left alone with little or young kids. Supervision is very important, and you should always be fully engaged when your kiddos are spending time with your pup. 
How long do Blue Nose Pitbulls live?
Blue Nose Pitbulls can be one of—or a mix of—for breeds. Each of these breeds have slightly different lifespans. Here's a quick look at how long each breed lives on average.
 
-American Bully: 8–10 years
-American Pitbull Terrier: 8–15 years
-American Staffordshire Terrier: 12–16 years
-Staffordshire Bull Terrier: 12–14 years
Are Blue Nose Pitbulls recognized by the American Kennel Club?
The only Pitbull breeds recognized by the American Kennel Club are the American Staffordshire Terrier and the Staffordshire Bull Terrier. Both of these breeds are accepted by the AKC in blue, but other Blue Noses may not be recognized by this club. 
How much does it cost to buy a Blue Nose puppy Pitbull?
If you find a reputable, high-quality breeder, you can expect to pay around $1,000—$3,000 for a Bluenose puppy. If you choose to adopt instead, you'll pay between $150—$700. 
What is the difference between Blue Nose puppies and Blue Tick Pitbull puppies?
Blue Nose Pitbull puppies are usually purebreds, or a mix of standard "Pitbull-type" dogs. A Blue-Tick Pitbull puppy is a mix of some Pitbull breed and Blue Tick Coonhound—a hunting breed with a spotted blue coat. 
What is the difference between Blue Nosed Pit bulls and Red Nosed Pitbulls? 
Blue Nose Pitbulls, as you've seen, have dark gray-blue noses and typically also have blue fur. Red Nose Pitbulls carry a different dilution gene that gives them a red coat and a reddish-pink nose. Here's a side-by-side comparison of a Blue Nose Pitbull (left) and a Red Nose Pitbull (right.) 
Sources: @Huey_The_Blue_Staffy and @Rubie_The_RedNose_Pit
What is the best food for your dog?
The three foods that are super healthy and that almost every dog loves, even the pickiest dogs, are:
1. The Farmer's Dog.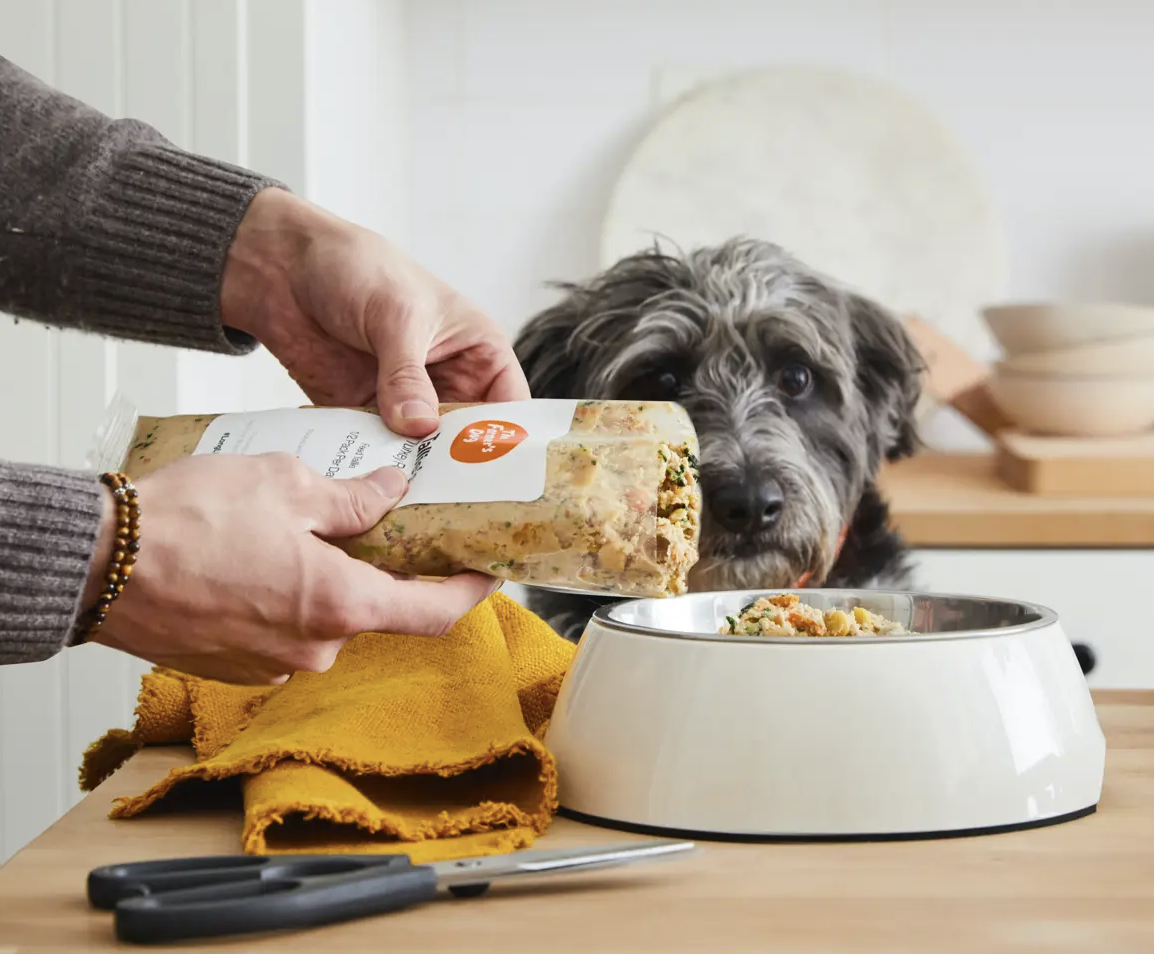 This is a fresh-frozen food that's delivered to your home in just the right amounts for your dog. There are a number of fresh frozen dog foods available on the market and I tested them all. The Farmer's Dog came up the winner with my picky dogs. You can see the fresh frozen food test here.

Save 60% on your first order
—
2. Sundays Food For Dogs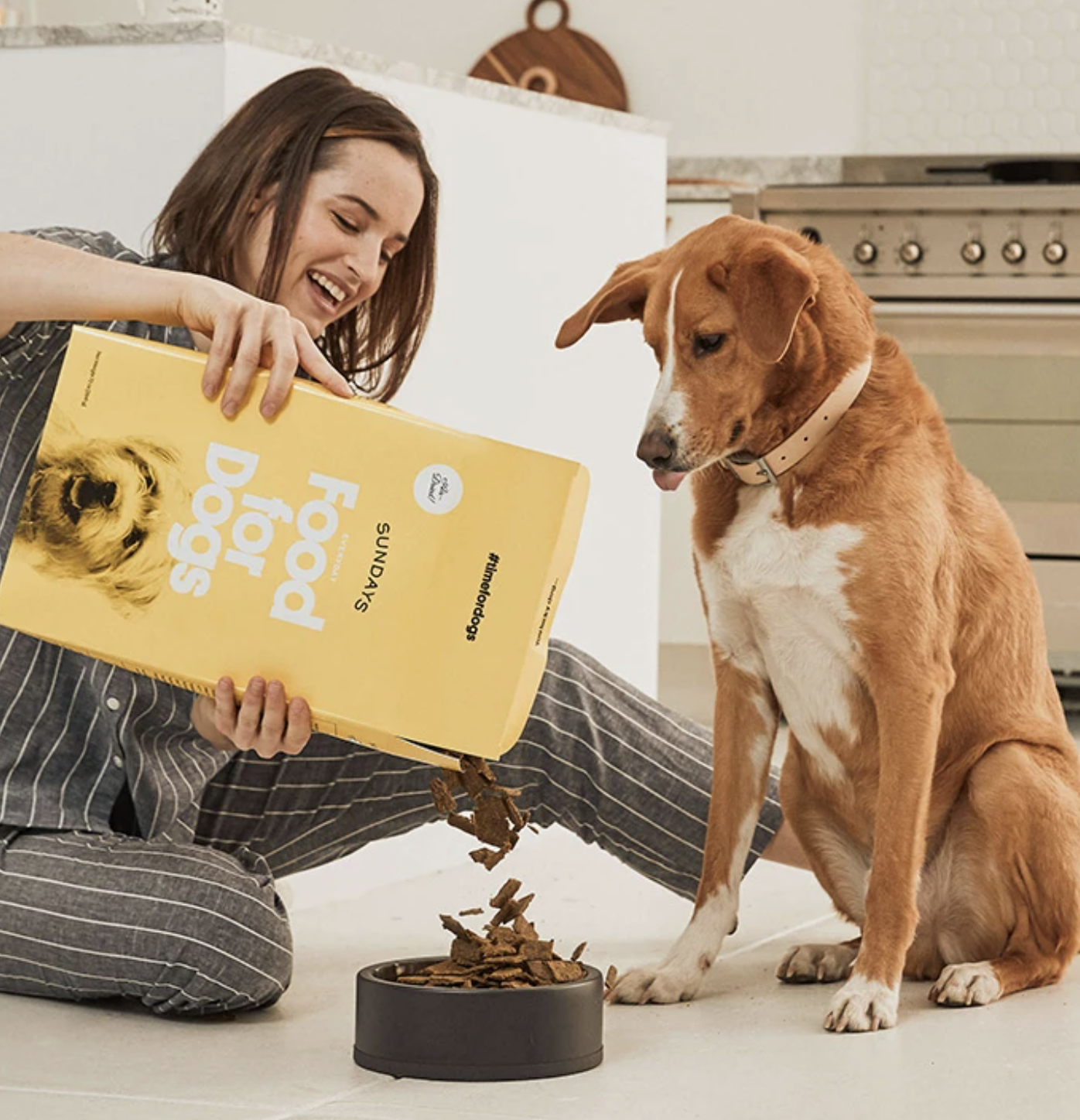 This is an air-dried food. It has the convenience of kibble (just pour it in the bow) but is much much healthier. It's like little pieces of jerky, so dogs go crazy for it. There are a number of air-dried foods on the market. My dogs tested 3 of them. You can see the results of the air-dried food test here.

Get 35% off your first order + free shipping w/ code ROCKY35

3. We Feed Raw.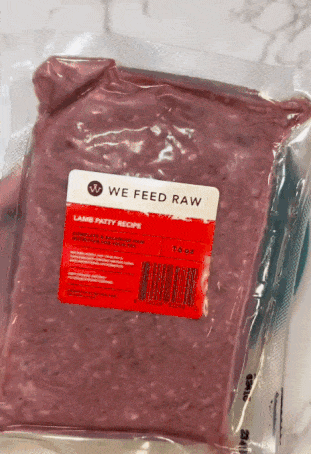 This raw food for dogs comes delivered to your home is perfectly sized portions for your pup. They primarily source their ingredients from trusted U.S. farmers, with two exceptions: venison and lamb. These ingredients are sourced from New Zealand, where some of the highest-quality and most ethically raised venison and lamb can be found. Pasture-raised and grass-fed and finished, we highly recommend trying these formulas if you're interested in the best-quality ingredients. Save 25% on your first order.

Supplements: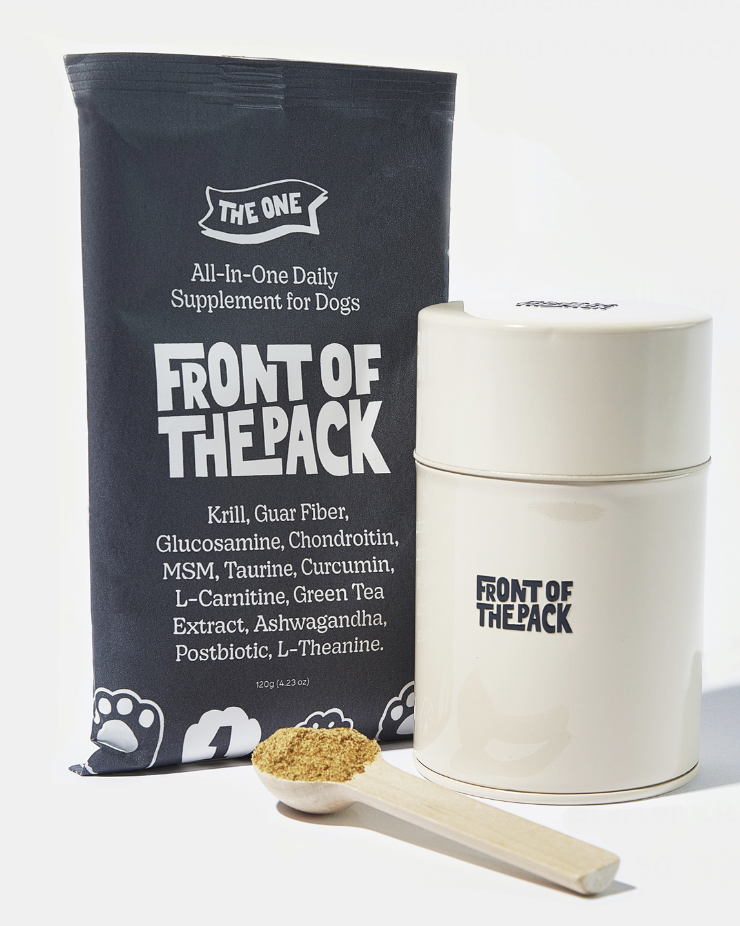 I highly recommend using a supplement on your dog's food, not matter what you feed them, to ensure the meal is balanced and they are getting all the right supplements to help them stay healthy. The supplement I use is called The One from Front of the Pack. It has 12 ingredients that have been clinically-proven to keep your dog's joints, skin, heart, digestion, and even their breath in tip-top shape. It's also a powder, so easy to sprinkle on your dog's food. For a limited time, when you buy one month you get a second month free.

---
Related Articles: