XXL Bullies: Exploring the Biggest American Bully Variety
American Bullies are one of the most popular "Pitbull" breeds in the country, and the one that has gained the focus of the most experimental breeding. You've probably seen articles or videos about the mini versions of American Bullies, namely the Pocket Pittie and the Micro Bully—the latter of which has gained much public controversy. But, did you know that some breeders are working to make bigger versions of the American Bully classic?
The American Bully Kennel Club—the leading organization setting standards for the breeding of these dogs—recognizes three official sizes: Pocket Pittie, Standard/Classic American Bully, and XL Bully. Although the American Bully XL is the largest officially recognized variety of American Bully, there are breeders working to produce even larger variations, aptly named XXL Bullies.
So, what is an XXL Bully, actually? Despite not being an officially designated size of American Bully, breeders, owners, and enthusiasts alike use the term XXL Bully to describe American Bullies exceeding standard sizes for XL Bullies.
If the idea of a super-sized American Bully excites you, you've come to the right place! We're covering the basics of the XXL Bully, and sharing bits of information you might not even realize you need to know.
Get To Know 5 Adorable XXL Bullies from Instagram
We can't go on without showing you a selection of XXL American Bullies to give you an idea of the look and size of this breed variety. American Bullies come in lots of colors and patterns, and have all of the classic hallmarks of a "bully breed." With big heads, broad chests, and powerful physiques, XXL Bullies can look a little intimidating if you don't know much about them, but these pups are sweet, social, and gentle.
1. Ator
This stunning boy is Ator, an ABKC-registered XXL Bully living in Serbia where he gets to enjoy plenty of the great outdoors! A lilac tricolor merle Bully with patches of beautiful speckled white, this pup is totally eye-catching for more than just his size. Like many lilac dogs, Ator has light-colored eyes to match his light-colored fur.
---
2. Mr. Diablo
Don't let his name fool you, Mr. Diablo is a sweet boy who likes to spend most of his days lounging while he keeps an eye on mom until it's time to let her know it's time for a walk! An XXL Bully from Stockholm, Sweden, Mr. Diablo goes everywhere he can with his mama, and is a big fan of meeting new humans and dogs.
---
3. Otis
Already a big boy at just three years old, Otis is a gorgeous champagne XXL American Bully who loves everyone. Otis loves to go out with his humans to smell and see new things and is gentle with everyone he meets. Despite being a big dog, Otis is gentle with smaller dogs and puppies and is a super goofy playmate.
---
4. Abba
Miss Abba's smile is as broad as her chest, which as you can see, is pretty broad! A strong, solidly built girl, Abba is a cheerful XXL Bully from Serbia who is basically always in a good mood.
---
5. Miko
Miko (right) is an XXL Bully from Philadelphia, Pennsylvania who lives with his sister (left), a standard American Bully. Just look at the size difference! Miko is easily a head taller than his sister. A super loving pup in a big body, Miko is the definition of a gentle giant.
---
XXL American Bully Basic Info
Now that we've taken a cute dog photo break, let's get into what it takes to own an XXL Bully, and what you can expect if you bring one of these pups home. Without further ado, let's talk about everything XXL American Bully!
1. XXL Bully Temperament
XXL American Bullies are basically the embodiment of "just happy to be here." Sweet, calm, and sometimes lazy, the XXL Bully might look like an athlete, but this breed loves to snuggle and spend time with the family. Remarkably resilient dogs, XXL Bullies respond well to love and affection even after hardship, and are easy to train with positive reinforcement.
"I rescued my 5 year old bully 4 months ago. When she came she was anxious and never left my side following me from room to room. Now she's settled in she's absolutely gorgeous!" says a Reddit comment from an American Bully owner who is impressed with her dog's happy-go-lucky attitude. "She's not stubborn at all, is very happy to spend hours just chilling lying on her bed, spend the night on her bed in her crate with the door open and is super content. She's leash reactive which I'm working on but as long as you let her know you call the shots and she's a much loved junior in the pack she's happy."
Some XXL Bullies are so chill they border on stubborn, and you might have trouble motivating them to get up and go for a walk! But, with a few sweet words and some treats, you're sure to have your Bully following you everywhere. Some American Bullies can be a little skittish and reactive, which makes early and consistent positive socialization important for this breed.
2. XXL Bully Size
The largest (unofficial) size of American Bully, the XXL Bully towers above the rest! Standing 23 inches tall or more and weighing in at 110–200 pounds, these dogs top the scales at sizes similar to Mastiff breeds.
3. XXL Bully Health
The XXL American Bully is a fairly healthy dog thanks to its mixed-breed heritage. Of course, no dog breed is entirely free from potential health issues, so there are a few things to be aware of if you have an XXL Bully.
First and foremost are allergies and skin irritation. Many Pitbull-type dogs are prone to hot spots, skin allergies and hives, atopic dermatitis, and both food and environmental allergies. Some more common allergies seen in Bullies include chicken, mold, fleas, grass, and pollen.
Because of their large size and the progressive strain on their joints, some XXL Bullies may also be more likely to develop joint problems like hip and elbow dysplasia. Gentle lifestyle choices and hip and joint supplements can help prevent and treat these issues, but be sure to chat with a vet if you see signs of stiffness, pain, or discomfort while moving.
Some other health issues to be aware of if you own an XXL American Bully include:
Eye and vision problems
Heart disease
Hypothyroidism
4. Where To Find XXL Bully Puppies
It's absolutely possible to find reputable XXL Bully breeders, but we definitely recommend looking first for an XXL Bully rescue. Pitbull-type dogs like the XXL American Bully are vastly overrepresented at local shelters and are the most commonly abused, neglected, abandoned, and euthanized breeds in the country. If you want to bring an XXL Bully into your home, chances are very high that you'll be able to find one available for adoption!
Here are a few dog rescue and Bully-breed-specific rescue resources to get you started:
---
XXL Bully – FAQ
Bully breeds in particular can be a little difficult to find information about since there is so much anti-Pitbull propaganda on the internet. Here, we're answering some of the most common questions about the XXL Bully, and hopefully dispelling some myths about the breed.
Are American Bullies aggressive? 
No. It is true that early examples of Pitbulls were sometimes used for fighting and baiting purposes, but even those dogs were first conditioned by humans to be more reactive towards other dogs or animals. Pitbull-type dogs—including XXL American Bullies—are not more aggressive than other breeds, despite what social stigma and incident over-reporting might have you believe. 
Are XXL Bullies good with kids? 
Yes, but…you should never leave any dog—regardless of breed—alone or unattended with a young child. XXL Bullies are generally sweet, even-tempered dogs who love to lounge, snuggle, and spend time with their humans, which can include kids! 
If you want to have dogs in your home, it's very important to teach them respectful boundaries, basic dog body language, and guidelines for interacting with your pups. Never leave kids alone with your dog no matter how well they do together, and remember that even a happy playful dog can accidentally injure little kids, or vice versa. 
How much is an XXL Bully worth? 
XXL Bullies are considered a designer breed, garnering high prices from dog lovers looking to bring one of these impressive pups into their homes. So, how much is an XXL American Bully? 
On average, breeders ask for between $2,000—$5,000 per pup, with some examples earning as much as $10,000+.
Keep in mind that there are many large and extra-large Bullies available for adoption at both local humane societies and animal shelters, and private pet adoption agencies. If you adopt an XXL Bully, you'll pay anywhere from $100—$700, and your money will go towards helping more Pitbull-type dogs in the future!
What is the difference between an American XL Bully and an XXL Bully? 
The XL American Bully is a recognized variant of the standard or classic American Bully. The XXL American Bully is an unofficial larger size, often used to label particularly large XL American Bullies. Most XXL American Bullies exceed the average height and weight for an XL Bully.
| | | |
| --- | --- | --- |
| | Height | Weight |
| XL American Bully | 20–23 inches | 80–140 pounds |
| XXL American Bully | 23+ inches | 110–200 pounds |
Do you need to crop an XXL Bully's ears? 
No. Ear cropping serves no practical purpose, and can make your dog more susceptible to ear injuries. Cropping is an old-fashioned practice, and many veterinarians no longer perform this procedure due to the ethically questionable nature of it. Unfortunately, some people still choose to crop their dogs' ears for aesthetic purposes, but it is absolutely not a necessity and is purely elective. 
How long do XXL Bullies live? 
Large dogs tend to have shorter lifespans than smaller dogs, and dogs bred to be purposefully larger (or smaller) than their breed standard may have a shortened life as a result. Despite their large size, XXL Bullies can live a relatively long life and often reach ages of around 10–15 years old. 
What breeds make a XXL Bully? 
American Bullies were developed in the 1980s by combining at least five breed varieties. The foundational parent breed used to influence much of the breeding of American Bullies was the American Pit Bull Terrier, but breeds including at least three varieties of Bulldog have been confirmed in American Bully bloodlines. 
So, what is a XXL Bully? Well, it was once a mix that has since been standardized. The goal of producing this new breed was to capture the beautiful looks and musculature of other Bully breeds while purposefully producing pups with even, low-energy temperaments and low prey drive. 
Is an XXL Bully considered a Pitbull?
Yes! The term "Pitbull" is really an umbrella for several breeds of dog including,
-American Pit Bull Terrier
-American Staffordshire Terrier
-Staffordshire Bull Terrier
And of course…the American Bully—which includes the XXL Bully. 
What is the best food for your dog?
The three foods that are super healthy and that almost every dog loves, even the pickiest dogs, are:
1. The Farmer's Dog.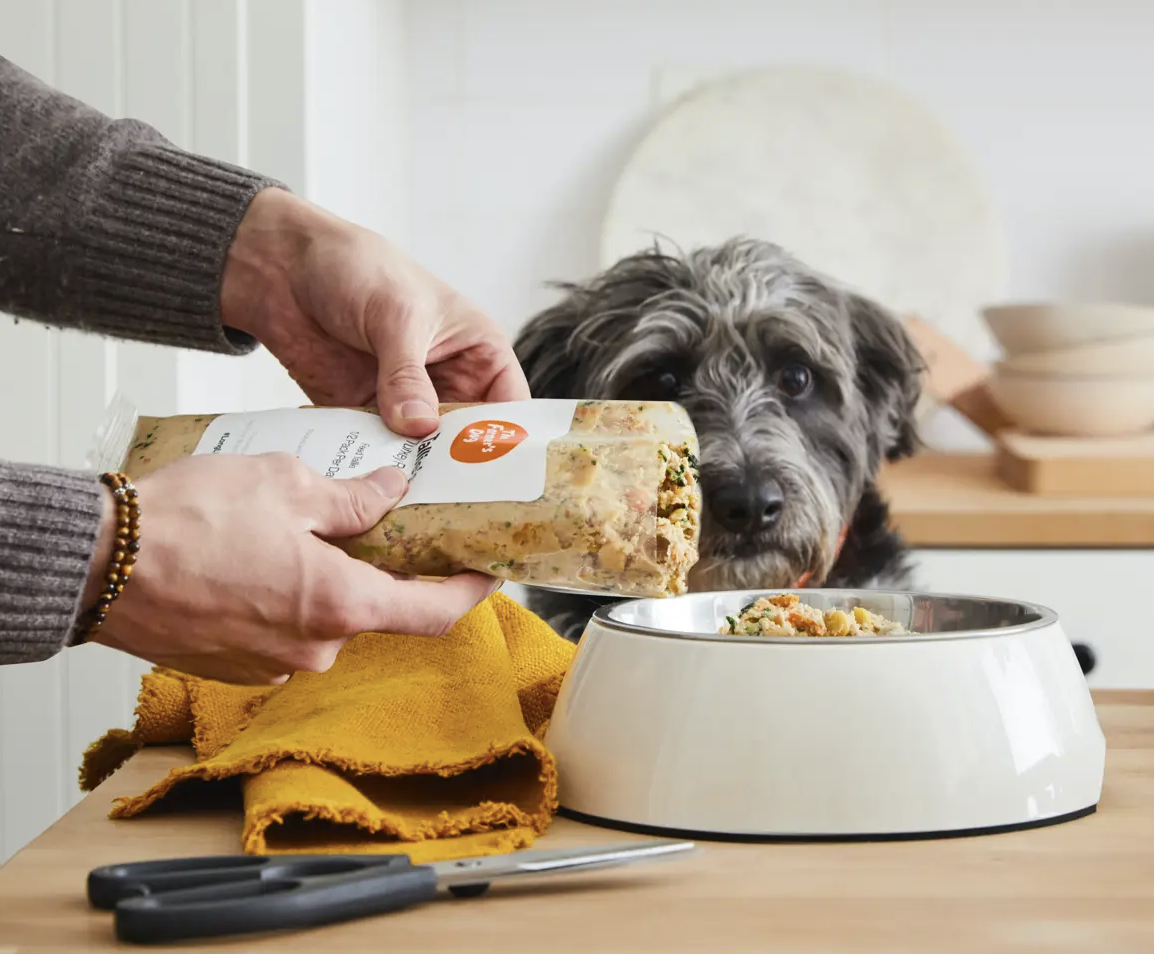 This is a fresh-frozen food that's delivered to your home in just the right amounts for your dog. There are a number of fresh frozen dog foods available on the market and I tested them all. The Farmer's Dog came up the winner with my picky dogs. You can see the fresh frozen food test here.

Save 60% on your first order
—
2. Sundays Food For Dogs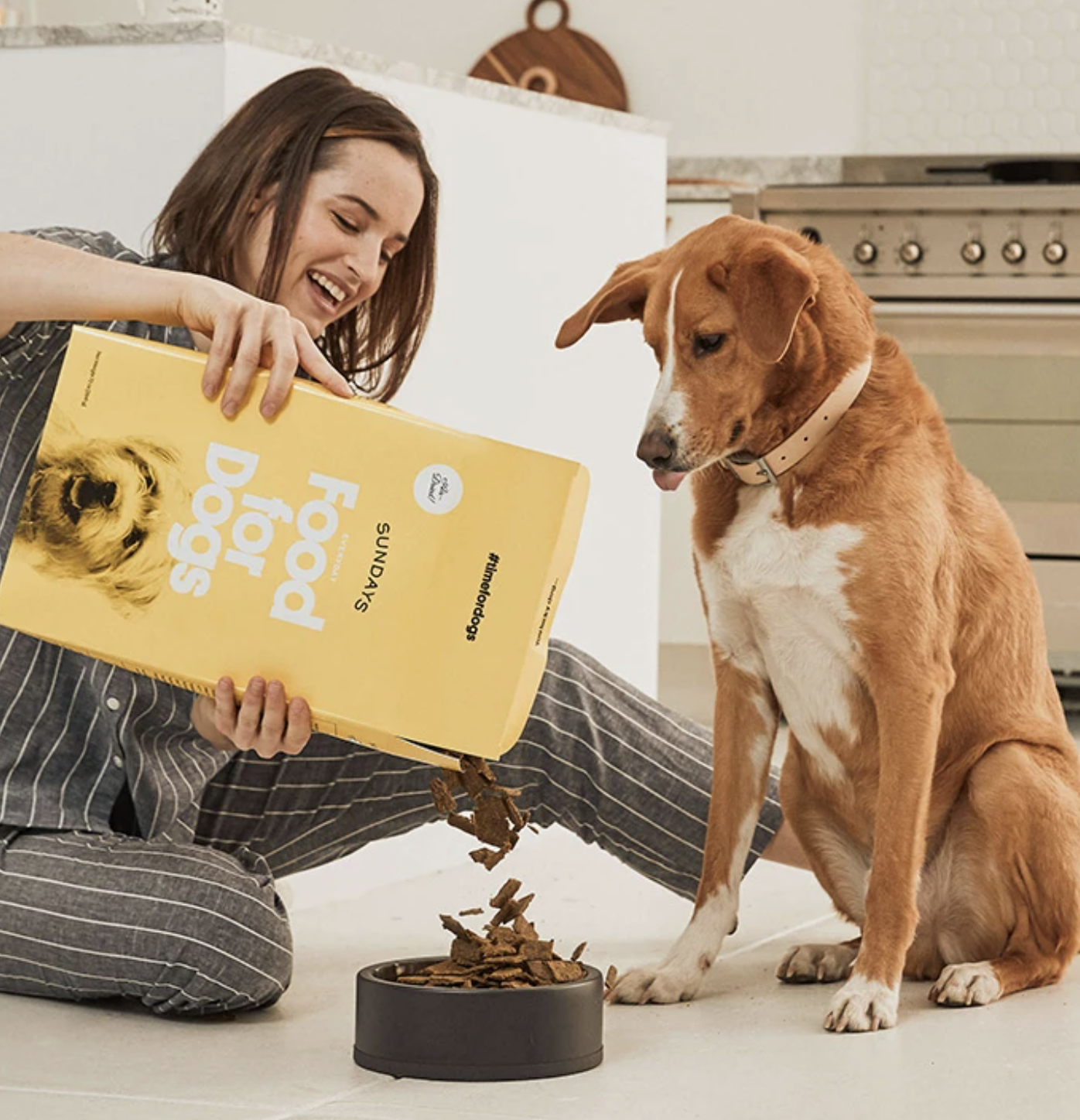 This is an air-dried food. It has the convenience of kibble (just pour it in the bow) but is much much healthier. It's like little pieces of jerky, so dogs go crazy for it. There are a number of air-dried foods on the market. My dogs tested 3 of them. You can see the results of the air-dried food test here.

Get 35% off your first order + free shipping w/ code ROCKY35

3. We Feed Raw.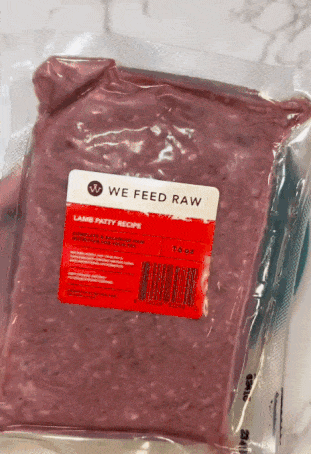 This raw food for dogs comes delivered to your home is perfectly sized portions for your pup. They primarily source their ingredients from trusted U.S. farmers, with two exceptions: venison and lamb. These ingredients are sourced from New Zealand, where some of the highest-quality and most ethically raised venison and lamb can be found. Pasture-raised and grass-fed and finished, we highly recommend trying these formulas if you're interested in the best-quality ingredients. Save 25% on your first order.

Supplements: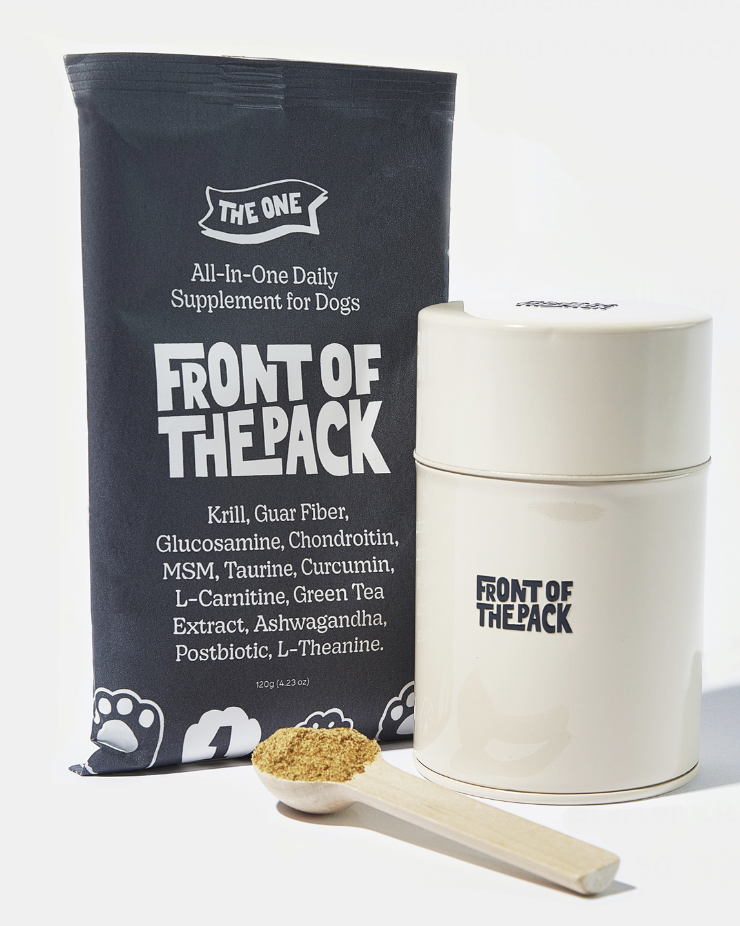 I highly recommend using a supplement on your dog's food, not matter what you feed them, to ensure the meal is balanced and they are getting all the right supplements to help them stay healthy. The supplement I use is called The One from Front of the Pack. It has 12 ingredients that have been clinically-proven to keep your dog's joints, skin, heart, digestion, and even their breath in tip-top shape. It's also a powder, so easy to sprinkle on your dog's food. For a limited time, when you buy one month you get a second month free.

---
Related Articles: