Cardigan Welsh Corgi vs. Pembroke Welsh Corgi: What's The Difference?
You've probably heard that there are two types of Corgi, and while that is technically true, it's also technically false. Despite their similar names, shapes, and country of origin, the Cardigan Welsh Corgi and the Pembroke Welsh Corgi are two distinct breeds.
Here, we'll be comparing the Cardigan Welsh Corgi vs. Pembroke Welsh Corgis, sharing the key differences, and teaching you how to tell the difference between the two!
Related Articles
Breed Comparison
The two types of Corgi are different breeds with distinctly different genetic backgrounds. While both were bred in Wales as herding dogs to move cattle, owners of these breeds will tell you that they are quite different.
Let's take a look at some of the most basic differences between the Pembroke Welsh Corgi vs. Cardigan Welsh Corgis.
| | Cardigan Welsh Corgi | Pembroke Welsh Corgi |
| --- | --- | --- |
| | Source: @ParsnipTheCorgi | Source: @Jolizi.Avd.Nord |
| Weight | ◦ 30-38 lbs. (males)◦ 25-34 lbs. (females) | ◦ 22-30 lbs. (males)◦ 21-28 lbs. (females) |
| Height | 10.5-12.5 inches at shoulder | 10-12 inches at shoulder |
| Tail Length | Left long | Docked (naturally long) |
| Standard Color | Black, brown, red, or merle with white markings | Red, sable, fawn, black, tan, with or without white markings |
| Lifespan | 12-15 years | 12-13 years |
| Place of Origin | Southwest Wales | Southern Wales |
| Descended From | German Teckels | Nordic Spitz breeds |
| Working Uses | Moving cattle | Moving cattle |
The Cardigan Welsh Corgi is one of the oldest breeds from the British Isles, thought to have originated in around 1200 BC. The Cardigan Corgi is the result of selective breeding by farmers on the southwestern coast of Wales who bred German Teckel dogs to be more useful in the rocky terrain of Cardiganshire.
German Teckels
German Teckels were originally brought to Wales by central European Celtic tribes, who used the dogs for hunting burrowing, and den-dwelling game. The Teckel is also the ancestor of the Dachshund and closely resembles them. Their long backs are a signature of this lineage of dogs, which help them to burrow and weave.
Cardigan Welsh Corgi Temperament
High energy
Eager to please
Friendly
Playful
Very vocal
Good with children
Selective with dogs
Cardigan Corgi Health
Cardigan Welsh Corgis are generally very healthy, but a good breeder should still be checking for genetic risks associated with the breed like:
Hip dysplasia
Eye/vision issues
Spinal/back problems
Where Can You Get a Cardigan Welsh Corgi?
The best place to get a Cardigan Welsh Corgi is from a reputable, AKC-registered breeder. The American Kennel Club has an online marketplace where certified breeders can advertise their pups.
If you are interested in rescuing a Cardigan Welsh Corgi, check out the Cardigan Welsh Corgi Club of America for more information.
About the Pembroke Corgi
The Pembroke Welsh Corgi appeared around 1,000 AD, and was brought to Wales by Vikings who brought Nordic Spitzes with them. The Pembroke Welsh Corgi was bred to move cattle, a task that required speed on the flat planes of Pembrokeshire.
Nordic Spitz Breeds
A number of Nordic Spitz breeds exist today, but for centuries, Nordic dog owners referred to all varieties of the breed simply as "spitz." Because of this, it's a safe assumption that the Pembroke Welsh Corgi descends from a mix of several varieties of Nordic Spitz. Sometimes small and dainty, but also capable of becoming large and muscular, the Spitz breeds all share the same pointy ears, long curly tail, thick coat, and triangular head shapes. Some of today's modern Nordic Spitz breeds include the Finnish Lapphund, the Norwegian Buhund, and the Swedish Vallhund.
The Royal Corgis
Perhaps the most famous lover of Pembroke Welsh Corgis, Queen Elizabeth II played an enormous role in popularizing the breed and establishing the standard look we all know today. Queen Elizabeth II bred at least 14 generations of Pembroke Welsh Corgis, and (knowingly or unknowingly) influenced countless dog lovers to purchase a Corgi of their own.
Pembroke Welsh Corgi Temperament
High energy
Loyal
Affectionate
Playful
Vocal
Territorial
Okay with kids
Okay with dogs
Pembroke Corgi Health
Slightly less reliable in terms of health than the Cardigan, Pembroke Welsh Corgis are predisposed for health issues like:
Hip dysplasia
Eye/vision issues
Spinal/back problems
Cardiac issues
Bleeding disorders (von Willebrand's disease)
Where Can You Get a Pembroke Welsh Corgi?
As with Cardigans, the best place to get a Pembroke Welsh Corgi is through the AKC marketplace or a known and reputable AKC breeder.
To find adoptable Pembrokes, visit the Pembroke Welsh Corgi Club of America website.
Let's Meet Some Corgis!
Phew! That was a lot of technical information. Let's wind down and relax with some adorable pictures of Corgis…both kinds! Can you tell the difference?
1. Gen
Gen might not be the most graceful Pembroke Corgi, but she might just be one of the most adorable! This goofy girl lives in Japan and is a non-stop source of laughs for her family and her Instagram followers.
2. Steve
Living in busy NYC is Steve, a dignified Corgi who enjoys the good things in life: art, culture, and napping with his tongue out.
3. Momo
When he's not saving Gotham City from evil, Momo likes to spend his days shadowing his mom, and exploring Washington D.C.!
4. Rooney
Rooney is a gorgeous big boy living in Virginia who loves to gather sticks, play with his pals, and enjoy a good nap on a soft spot.
5. Aston
Living in beautiful Indonesia, Aston the six-year-old sable Pembroke is a rolly polly dude who loves to play, nap, and eat!
6. Amos
A stunning example of a merle Cardigan Welsh Corgi, Amos is a one-year-old pup living in Kansas City.
---
What is the best food for your dog?
The three foods that are super healthy and that almost every dog loves, even the pickiest dogs, are:
1. The Farmer's Dog.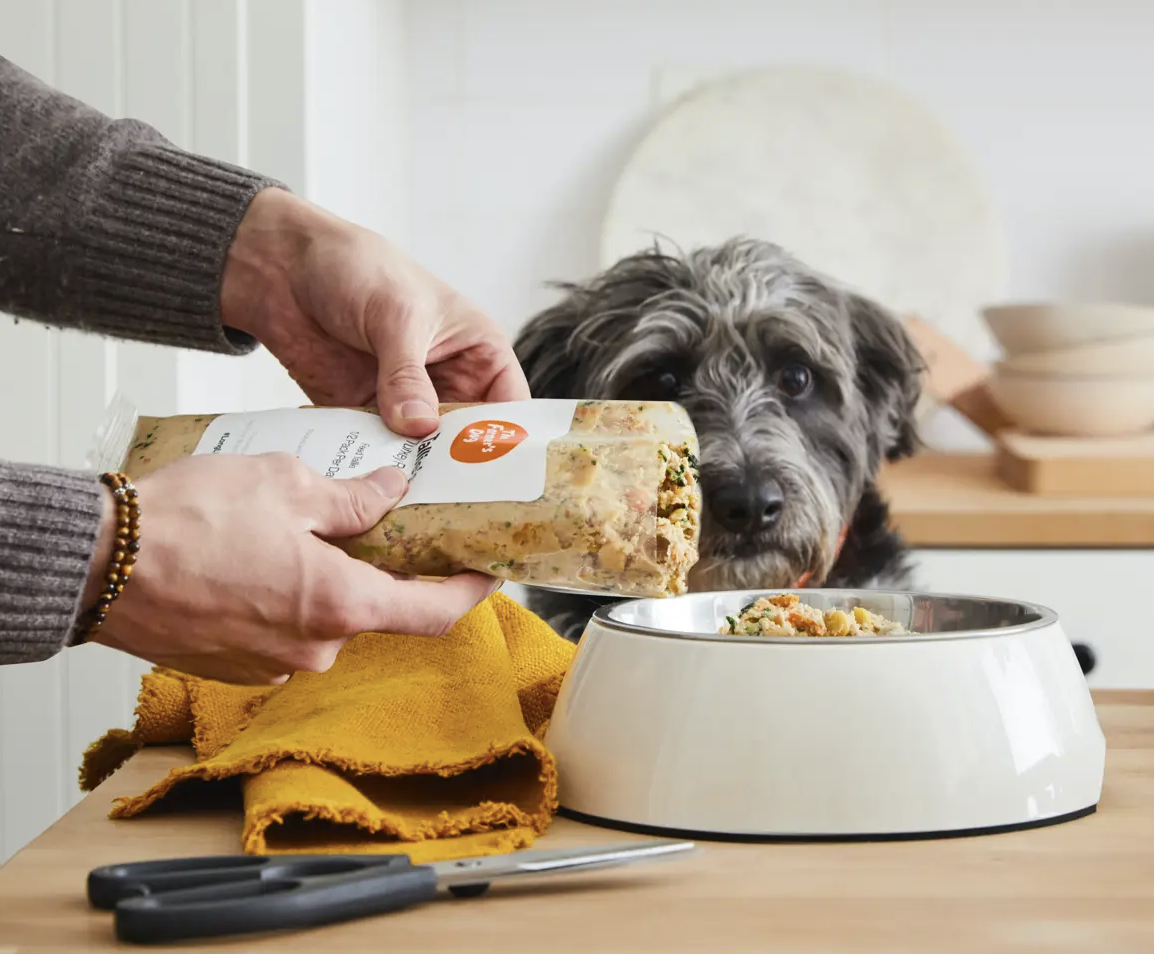 This is a fresh-frozen food that's delivered to your home in just the right amounts for your dog. There are a number of fresh frozen dog foods available on the market and I tested them all. The Farmer's Dog came up the winner with my picky dogs. You can see the fresh frozen food test here.

Save 60% on your first order
—
2. Sundays Food For Dogs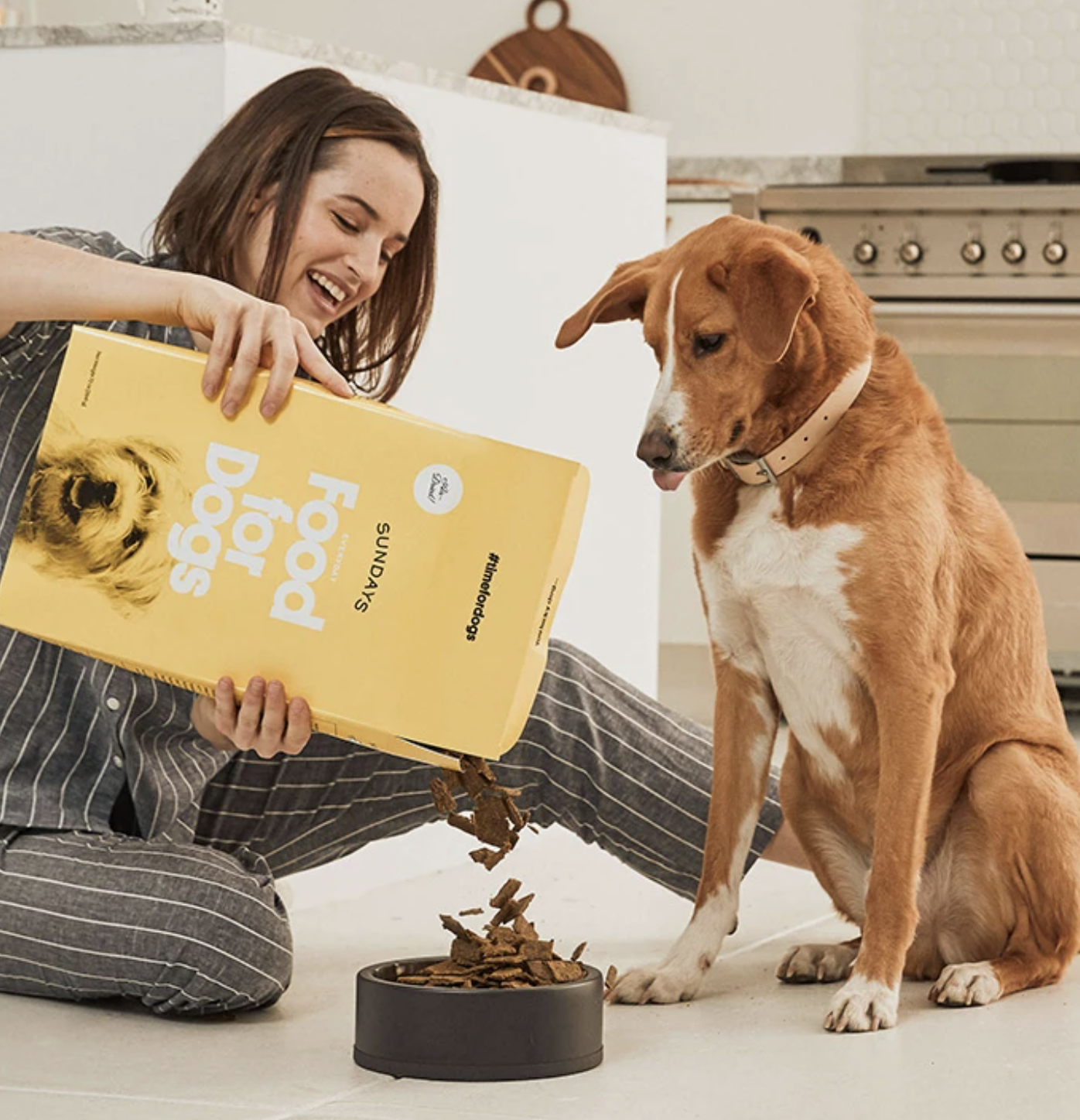 This is an air-dried food. It has the convenience of kibble (just pour it in the bow) but is much much healthier. It's like little pieces of jerky, so dogs go crazy for it. There are a number of air-dried foods on the market. My dogs tested 3 of them. You can see the results of the air-dried food test here.

Get 35% off your first order + free shipping w/ code DOGGO35

3. We Feed Raw.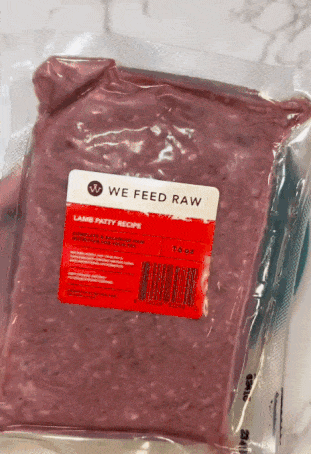 This raw food for dogs comes delivered to your home is perfectly sized portions for your pup. They primarily source their ingredients from trusted U.S. farmers, with two exceptions: venison and lamb. These ingredients are sourced from New Zealand, where some of the highest-quality and most ethically raised venison and lamb can be found. Pasture-raised and grass-fed and finished, we highly recommend trying these formulas if you're interested in the best-quality ingredients. Save 25% on your first order.

Supplements: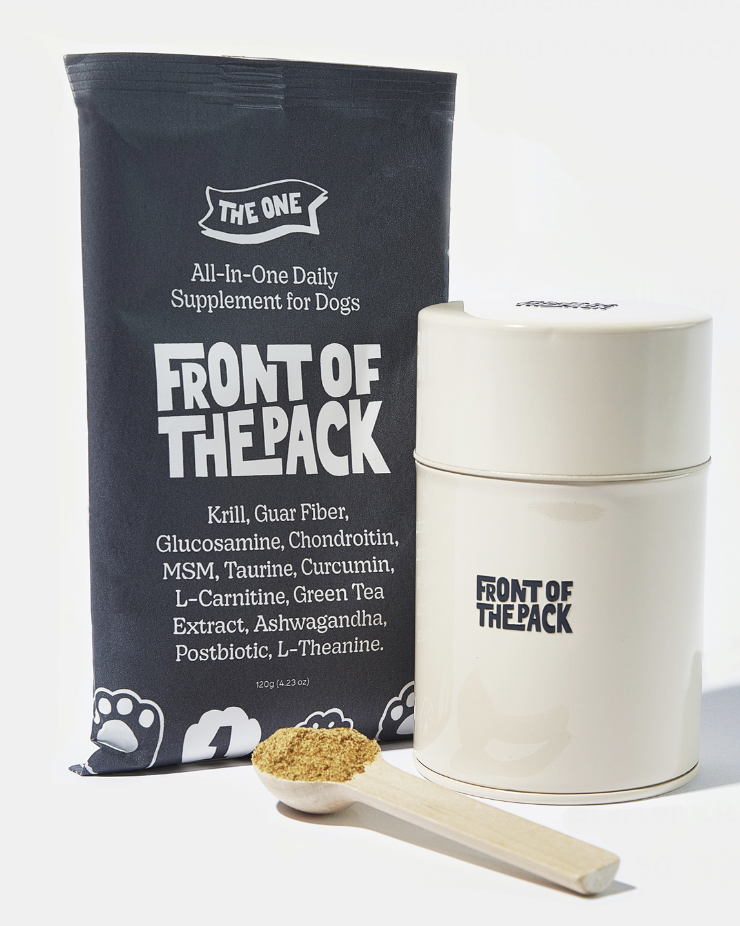 I highly recommend using a supplement on your dog's food, not matter what you feed them, to ensure the meal is balanced and they are getting all the right supplements to help them stay healthy. The supplement I use is called The One from Front of the Pack. It has 12 ingredients that have been clinically-proven to keep your dog's joints, skin, heart, digestion, and even their breath in tip-top shape. It's also a powder, so easy to sprinkle on your dog's food. For a limited time, when you buy one month you get a second month free.