Can You Guess What the Pugapoo Is?
You've heard of the Australian Labradoodle, the Irish Doodle, and even the Shepadoodle, but have you ever heard of a Pugapoo? Small, scruffy, and super cute, these little pups look a little like a cross between a Border Terrier and a Shih Tzu, but they've got all the goofy cheer of both Pugs and Poodles.
A somewhat rare mix, Pugapoos aren't a breed you'll see every day. In this guide, we're covering everything you need to know about this uncommon designer mix, and answering your most pressing Pugapoo questions.
Meet 6 Adorable Pugapoos from Instagram
We can't talk about the Pugapoo without first taking a look at some examples of this little-known breed. Here are six beyond-cute Pugapoos living their best lives on Instagram.
1. Chewie
Chewy is a sweet little Pug poodle mix from Riverside, California who loves to get dressed up for his walks!
---
2. Millie
Millie is a young Pugapoo with tons of energy living in Bergen, Norway!
---
3. Brontë
Brontë the Pugapoo lives in the UK with sisters Sansa and River, a Mini Labradoodle and Cockapoo, respectively.
---
4. Maya & Romi
This dynamic Pugapoo duo lives in Mexico and is just the most adorable pair of pups ever!
---
5. Seymour
This scruffy cutie lives in Medellín, Columbia, and loves to play with his friends and pose for portraits!
---
Pugapoo Basic Info
So, what is a Pug poodle mix, exactly? 
A Pugapoo is a designer mixed-breed dog whose parentage includes Pug and Poodle! Some Pugapoos are 50% Pug and 50% Poodle, while others are a mix of several breeds, but primarily Pug and Poodle. Most Pugapoos are a mix of Pug and miniature Poodle since these breeds are comparable in size. The Pugapoo is not a formally recognized breed by any organization, and often, Pugapoos are the result of "accidental" litters or unethical breeding practices.
The Pug Poodle Mix Temperament
Dogs are individuals just like humans, which means their temperament depends enormously on their personal experiences and personality. This said, there are some loose temperament predictions we can make based on a dog's breed. Since Pugapoos are a mix of Pug and Poodle, let's take a look at some of the key traits of both breeds.
Pugs:
Affectionate
Sensitive
Stubborn
Poodles:
Pugapoo Size
Because Pug poodle mixes are a mixed designer breed without any standards for breeding, predicting their size can be a little tough. The majority of Pugapoos are a combination of Pug and miniature Poodle, but some may have standard Poodle ancestry, which can affect size.
In general, Pugapoos are about 15-25 lbs and about 11-15 inches in height.
Pugapoo Health
Mixed-breed dogs are (in general) healthier than purebred dogs since they are less likely to inherit breed-specific and genetic health conditions. Still, it's good to know what health concerns could affect your pup. Here are some conditions common in both Pugs and Poodles.
Skin issues (e.g. allergies, infections)
Eye & vision problems
Bone & joint problems
Where Can I Find Pugapoos for Sale Near Me?
Because the Pug Poodle mix are an entirely unregulated breed, it's not a good idea to actively seek out breeders of this mix. Instead, if you've fallen in love with the Pugapoo, your best bet is to check local shelters and rescue groups while keeping your fingers crossed. Pug or Poodle-specific rescues can also be great resources for finding mixed breeds with Pug or Poodle ancestry. 
Pugapoo FAQ
If you've got questions about this unusual mixed breed, you're not alone! Here are just a few of the most frequently asked Pugapoo questions from dog lovers like you.
Do Pugapoos shed?
Yes, but it might not be very much.
Poodles are low-shedding dogs, and most Poodle mixes (like the Pugapoo) are also low-shedding. However, Pugs are not low-shedding, and because Pugapoos are a mix, they can sometimes inherit the Pug's tendency for shedding. However, the majority of Poodle mixes are known for being low-shedding, so you can probably expect your Pugapoo to shed less than a typical shedding dog. 
Are Pugapoos hypoallergenic? 
No. In fact, there is no such thing as a truly hypoallergenic dog. Humans can be allergic to dog dander, saliva, or urine, and the dander is the only truly controllable allergen factor. Dogs that are low-shedding (like Poodles) are sometimes called "hypoallergenic" because they drop less fur and dander than high-shedding breeds. By dropping less dander, these dogs may be less likely to trigger dog allergies in certain people. 
If your Pugapoo is low-shedding, there is a possibility that people with dog allergies may not react to them, but that does not mean that they are hypoallergenic. 
How long do Pugapoos live?
Both Pugs and Poodles live an average of 12—15 years old, so you can reasonably assume that Pugapoos will have a similar lifespan. 
Dog lifespan is also largely dependent on how well they are taken care of. Feeding high-quality dog food, regularly visiting the vet, and maintaining an active lifestyle are all important factors for giving your Pugapoo a long, healthy life. 
What do Pugapoos look like?
Pugapoos look a little bit like Border Terriers or Shih Tzus. Most are either tan or black and are typically around 15–25 lbs. The size and look of your Pugapoo will depend enormously on their genetic background. Remember, not all Pugapoos will be a perfect 50/50 split of Pug and Poodle—many are multi-mixed breeds with diverse genetic backgrounds. 
The variety of Poodle in your Pugapoo's background will also matter. While most Pugapoos are Pug and miniature Poodle, some may have Standard Poodle parentage which can change their size and look. 
Are Pugapoos easy to train?
It depends on the individual dog! The pug poodle mix personality, temperament, and intelligence are difficult to predict since these dogs are a mixed breed with no standardized requirements or breeding practices. This said, both Pugs and Poodles are known for being eager to please, though Pugs can be quite sensitive and require slower, more gentle training than Poodles. 
What is the best food for your dog?
The three foods that are super healthy and that almost every dog loves, even the pickiest dogs, are:
1. The Farmer's Dog.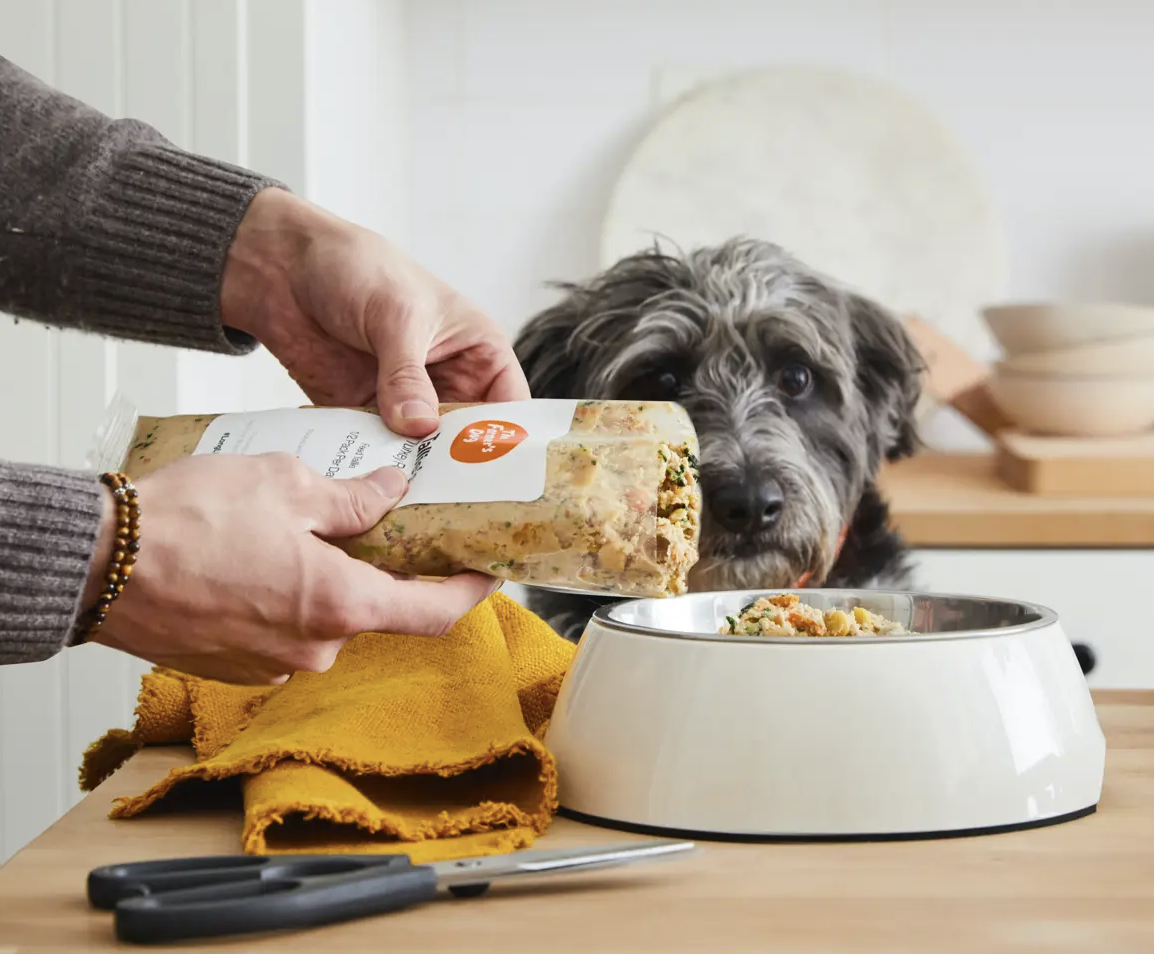 This is a fresh-frozen food that's delivered to your home in just the right amounts for your dog. There are a number of fresh frozen dog foods available on the market and I tested them all. The Farmer's Dog came up the winner with my picky dogs. You can see the fresh frozen food test here.

Save 60% on your first order
—
2. Sundays Food For Dogs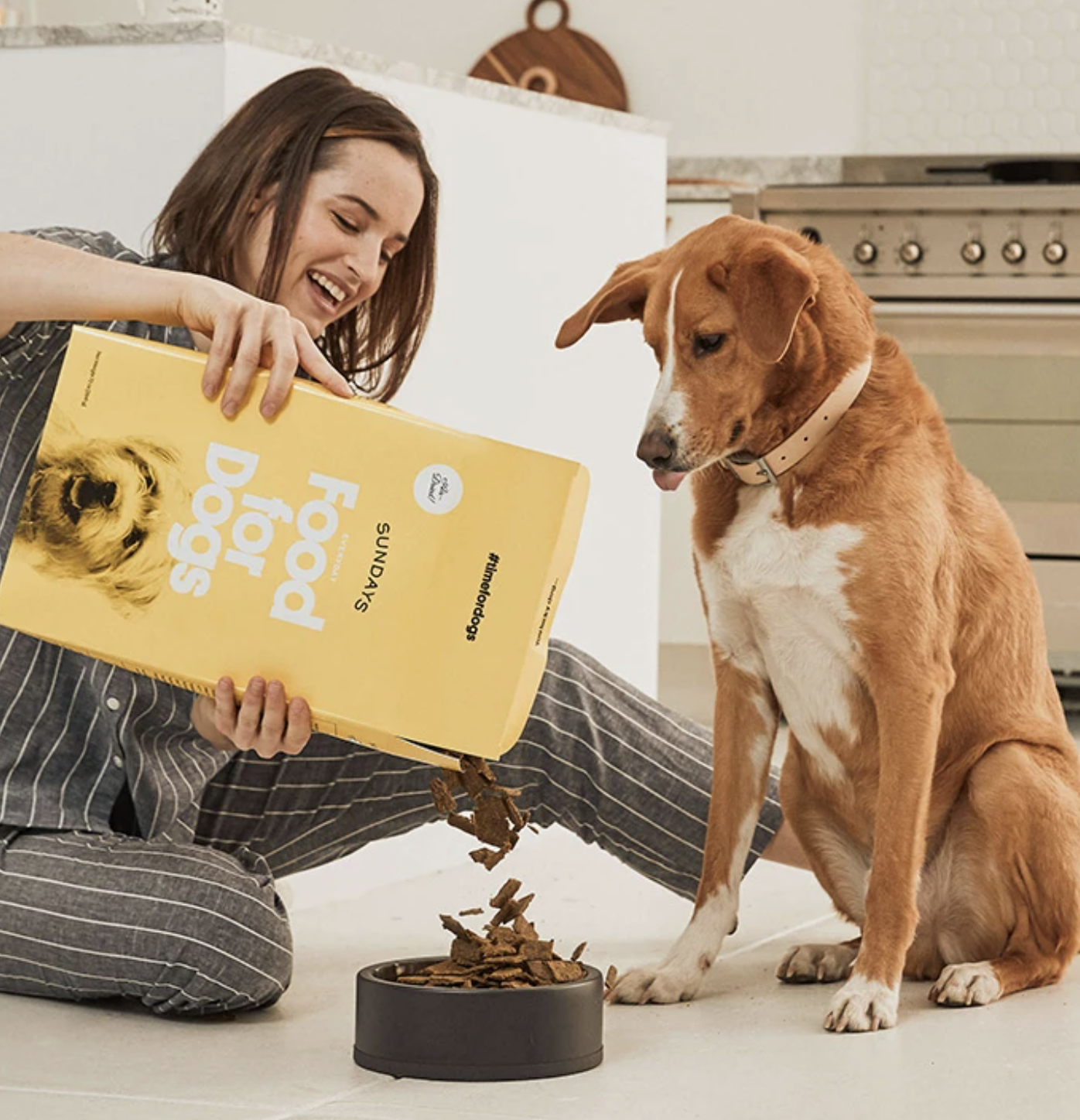 This is an air-dried food. It has the convenience of kibble (just pour it in the bow) but is much much healthier. It's like little pieces of jerky, so dogs go crazy for it. There are a number of air-dried foods on the market. My dogs tested 3 of them. You can see the results of the air-dried food test here.

Get 35% off your first order + free shipping w/ code ROCKY35

3. We Feed Raw.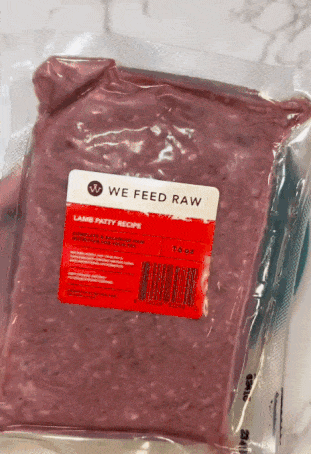 This raw food for dogs comes delivered to your home is perfectly sized portions for your pup. They primarily source their ingredients from trusted U.S. farmers, with two exceptions: venison and lamb. These ingredients are sourced from New Zealand, where some of the highest-quality and most ethically raised venison and lamb can be found. Pasture-raised and grass-fed and finished, we highly recommend trying these formulas if you're interested in the best-quality ingredients. Save 25% on your first order.

Supplements: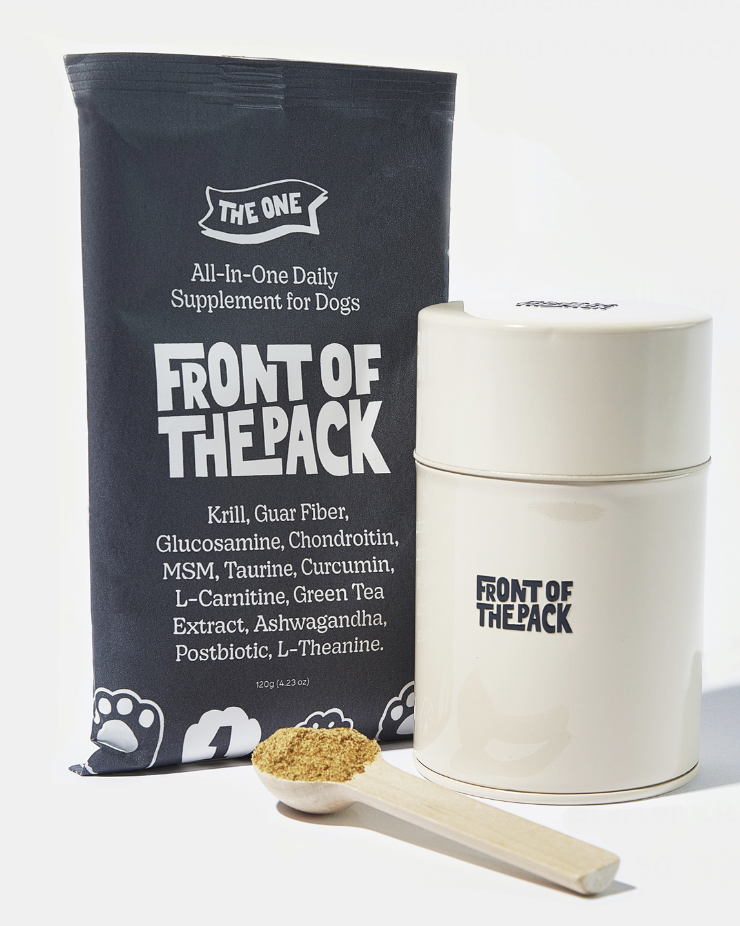 I highly recommend using a supplement on your dog's food, not matter what you feed them, to ensure the meal is balanced and they are getting all the right supplements to help them stay healthy. The supplement I use is called The One from Front of the Pack. It has 12 ingredients that have been clinically-proven to keep your dog's joints, skin, heart, digestion, and even their breath in tip-top shape. It's also a powder, so easy to sprinkle on your dog's food. For a limited time, when you buy one month you get a second month free.

Related Articles: