Videos Heartwarming News & Entertainment
Scared Dog Never Wagged Her Tail Until This Happened!
Rocky Kanaka (Animal Advocate & Blossom's Foster):
The first time I saw Blossom, she was just frozen. She was so terrified. It made sense why she was so terrified because she came from one of the worst hoarding situations that I had ever heard of.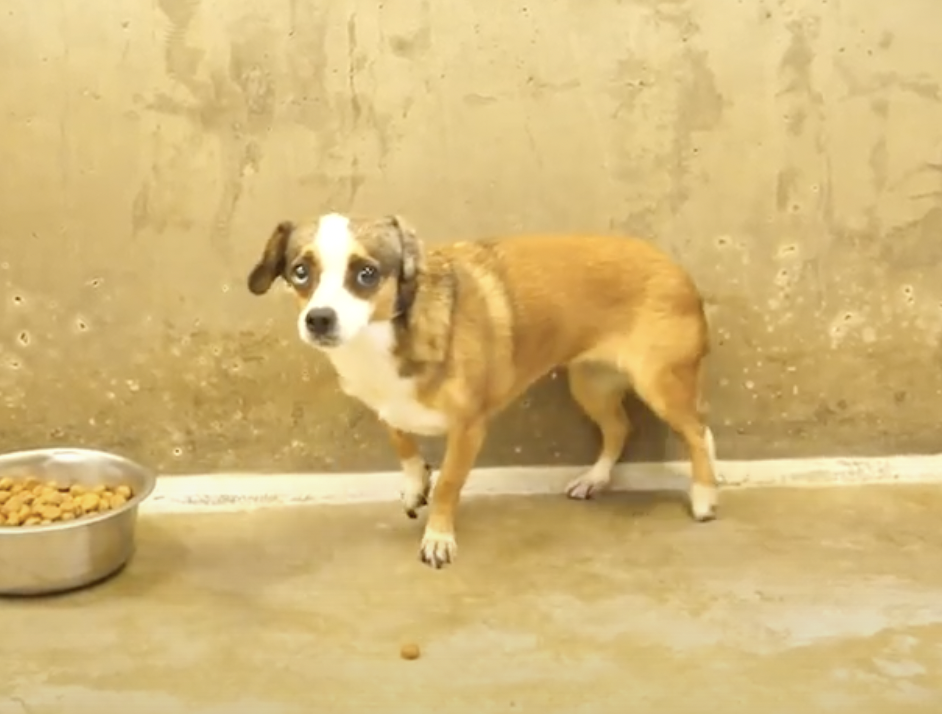 Animal Control took blossom in so many other dogs to the shelter and that's where I found her. The moment I saw Blossom, I knew that I had to help, so I filled out all the paperwork and I got her to my home immediately.
Everything was a first for Blossom. Even the first time she saw grass, she didn't know what it was and it was just heartbreaking. What dog doesn't know what grass is? I never worked with a dog like Blossom before. A dog that was so shut down that immediately I knew that this wasn't going to be a day or two process, that it, it could take months, potentially even years.
It turned out that the key to actually helping Blossom was ignoring her. If you've ever been in a situation where you feel pressured, you can probably relate, right? Giving her space, letting her be the dog that she needs to be and letting Blossom heal at her own speed was really important to her. Being able to make this recovery. What it meant is that her hiding spot was really important to her, and letting her hide in that spot was something we needed to do.
"Okay everybody in … and then Blossom just takes off and goes straight to her hiding spot."
Rocky Continues:
She was just hiding under a corner of the table and it was on a hardwood floor and it wasn't comfortable. And so I had an idea, her little hiding spot under the kitchen table, we were gonna transform it.
We moved the dining room table. Who needs a dining room table anyway?! we put up a little doggy tee-pee, We put some soft blankets in there, and then we wanted the space to be reflective of who she was. So we put some flowers up. We even had a painting made of her one that was a really happy moment where she was having a good time and we hung that up so that this was a really positive, safe, comfortable space.
So we introduced her to our new hiding spot. I gotta tell you right away, she loved it. She relaxed. She was happy. It's like, it's like she knew that we were still letting her have her hiding spot, but we put a lot of love into it. It was interesting because it's like that was a turning point. After that, she wagged her tail for the first time, she took her first treat ever…
"Oh! What just happened? Good girl blossom! Good girl!"
Oh, sorry! Sorry! That was it. That was the first time I've ever seen her drink water. It's been, it's been six weeks now. Aaaah, that feels so good! It is great. It's this moments like where you just… Ahhh! Just feels so good! She is cruising the other dog bowls now! Oh, 2 times!
Rocky Kanaka:
In fact, she started coming out of her shell so much, or might I say blossoming? Uh, that we knew it was time for her to go out on the next chapter of her journey and be adopted, but I'm happy to say a lot of people put in an application and we found the perfect person that is now her new mom and blossom is living a happy life.
The reason I do this is not for me, it's for the dog, but I always get so much in return. Fostering saves lives. That's why you should share this so that more people can see this and they'll consider fostering.
Top Rated Dog Treats Every Dog Will Love