Here's What You Need To Know:
Pet's Location : Spring, Texas
Pet's Age : Senior
Pet's Breed : west Highland White Terrier
Pet's Gender : Male
Pet's Size : small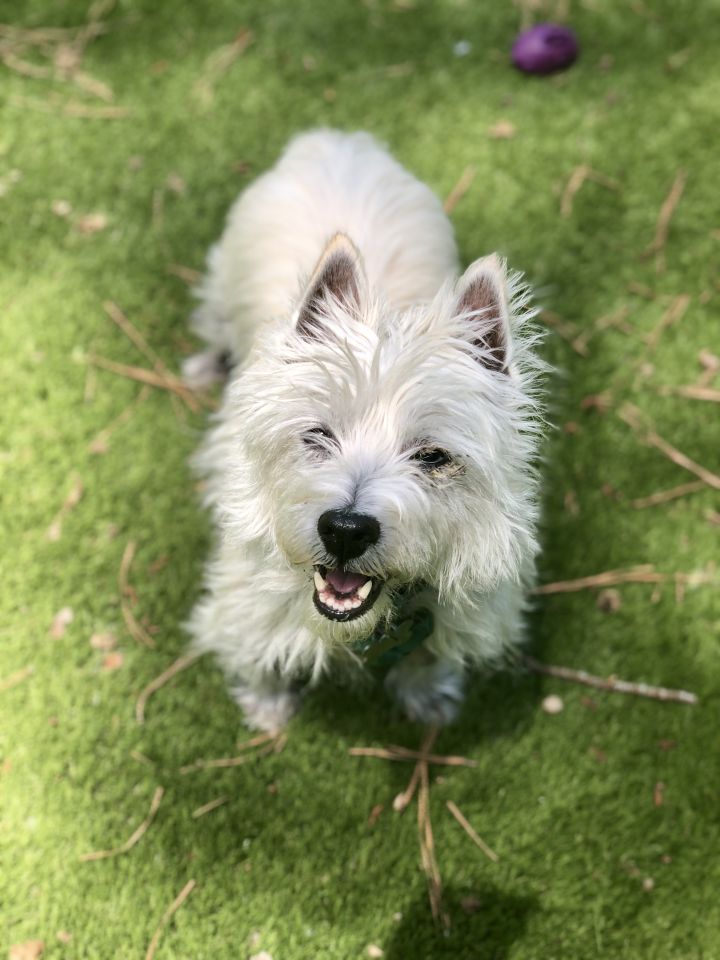 Hi, it is me… Simon!
You have probably seen me around here. Are you in interested in adopting me? Please make sure you read my entire dating profile below before inquiring or applying for me. These humans want what is best for me so they are not going to compromise on finding me my perfect furever home.
My foster mom calls me a goofball. I love to throw toys in the air, guard the backyard from birds and squirrels, and walk around the house with my dog bed on my back. I march to the beat of my own drum and I am looking for a home with someone who "gets me".
The humans in my family need to be kind and patient (I had a really rough start to life before coming to WSRH 6 years ago). I like to push boundaries (no means yes, right?) so I need people who have good discipline and are not afraid to tell me no in a firm but nice way. I need people who will take the time to get to know me and my specific needs until I trust you.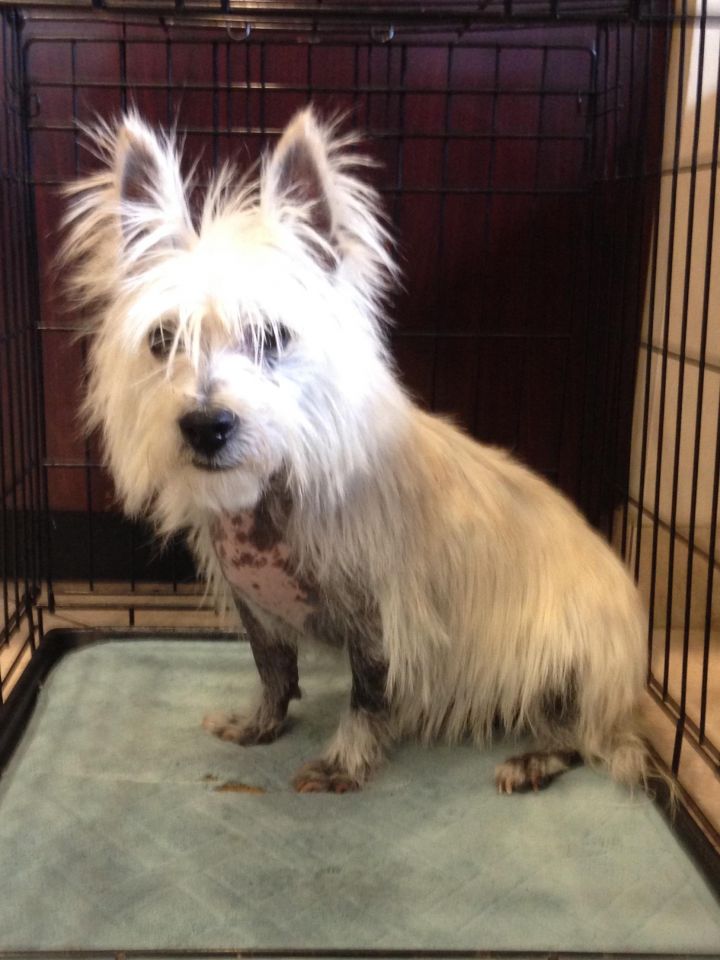 My furever family:
•will be an all-adult household with no contact with small children (living in the house or visiting)
•will have a doggy door and a securely fenced backyard with a lock on the gate
•will not have a cat or any other small creature to stalk and catch
•will be a Westie (or similar) experienced household
•will have experience with "difficult" personalities and will follow the guidance of the rescue
•will have a vet team that will work with specific needs ie. sedation for grooming, ear cleaning, and most medical procedures.
•will not put me in situations with humans I do not know and trust such as dog parks or public patios
•will live within 4 hours of Houston, TX to minimize stress during travel and transition.
* Please note: Simon is safe with us and will stay that way until the right forever home is found. We absolutely will not consider a home in which he will come in contact with children nor one without the required experience.
Simon is around 11 years old and has been fully vaccinated, neutered, and microchipped. His adoption donation is $250 which includes 6 months heartworm preventative meds, free microchip registration, and a safety harness.