Here's What You Need To Know:
Pet's Location : Shaumburg, Illinois
Pet's Age : Mature adult
Pet's Breed : pitbull
Pet's Gender : Male
Pet's Size : medium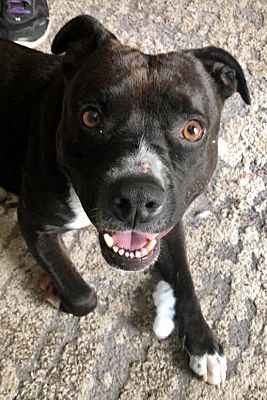 Meet Shasta! She's about 6/7 years old and has been with Players For Pits  since 3/26/2020…742 days. Shasta was rescued after a fire broke out in the owner's house and upon rescue it was discovered the person was breeding and hoarding dogs. Because Shasta prefers to be an only dog, she was the last dog from the hoarding situation to be rescued and now the last dog from that situation to be adopted.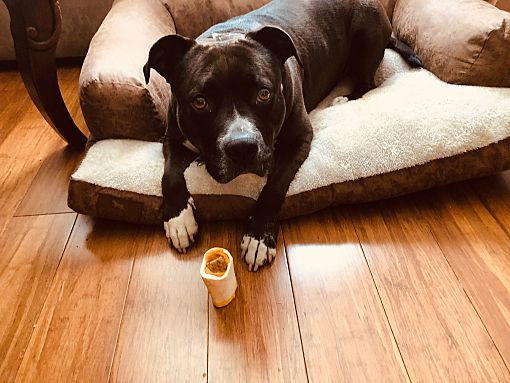 Since Shasta's been with us, she has proven to be nothing but a sweet, loving girl! She loves any and every person she meets and has been to multiple adoption events where she's been a super star. Shasta is not a fan when kids get rambunctious and tries to correct them so she would prefer to live with teens or older, she's an older girl who just wants some peace and quiet!
Like we said earlier, because of the situation she came from Shasta prefers to be the only dog in the house and we don't blame her. This doesn't mean she's dog aggressive, dogs just make her very nervous and anxious. Over the last 2 years she's been rushed by multiple off leash dogs in her neighborhood and even got bit once and had zero reaction back to the other dog.
This last year Shasta has torn and had both ACLs repaired. We joke she's bionic now and her future owners will never have to worry about the expense of an ACL surgery (which if you've ever gone through that you know they can be pricey). We also believe they were probably partially torn for quite some time, and she seems much more comfortable with touch all over her body now that they are fixed!
Shasta's a simple girl, she loves walks or a good game of fetch but equally enjoys a good nap in the sun or window watching. She also loves car rides, belly rubs, and cuddles with her person! Shasta is such an easy-going girl and will make someone the best companion. She has her color #blackdogsyndrome and only dog status working against her, but we know her home is out there, they just haven't found her yet!
Interested in meeting Shasta? Click the link below to learn more