Breeds Mixed / Cross Breeds Pit Bulls
Have You Ever Heard of a Catahoula Leopard Dog x Pitbull Mix?
Pitbull mixes aren't exactly rare, but we can almost guarantee you've never seen a Pitbull mixed with a Catahoula Leopard Dog before! With absolutely beautiful coloring and sweet, loyal personalities, these dogs are a delightful combination of the goofy Pitbull and the protective Catahoula.
In this guide we're covering everything you've ever wanted to know about this mix including temperament, health, feeding tips, and more.
Meet Some Catahoula Pit Mixes
Can't quite picture a Catahoula Leopard Dog mix with Pitbull? Let's meet three gorgeous examples of this rare mix.
Dolly
Dolly lives in Vancouver with her radio announcer mom and kitty cat brother, Phillip.
Brodie
Brodie lives at an animal sanctuary in Oregon with countless ducks, pigs, donkeys, horses, chickens, cats, and other critters in need of a safe home.
Wilkinson
This gorgeous blue-eyed Catahoula Pittie mix lives in Georgia and loves snuggling, playing, and spending as much time as possible with mom!
Catahoula Leopard Dog Pitbull Mix Basic Info
If you've never heard of the Catahoula Pit mix, you're not alone! A relatively rare combination of breeds, Pit Catahoula mixes are beautifully dappled dogs with broad heads, strong bodies, and a deep desire to please their people.
The Catahoula Leopard Dog Pitbull mix is exactly what it sounds like: a combination of the breeds Catahoula Leopard Dog and "Pitbull"—more on that in a moment. Catahoula Pit mixes often also have other breeds in their genetic background.
What is a Catahoula Leopard Dog?
The Catahoula Leopard Dog is the only dog breed to have originated in Louisiana. A combination of a now extinct breed of dog bred by early Indigenous Americans and Bloodhounds, Mastiffs, and Greyhounds, the Catahoula Leopard Dog dates back to the 16th Century.
Once used as all-purpose working breeds, Catahoula Leopard Dogs are high energy dogs who excel with lots of mental and physical stimulation.
What is a Pitbull?
The term "Pitbull" refers to a group of breeds that have been colloquially lumped together. These breeds include:
American Bulldog
American Bully
American Pitbull Terrier
American Staffordshire Terrier
Staffordshire Bull Terrier
Pitbulls are a breed group marked by strong physique, sweet and loving personalities, and an ability to form deep bonds with people and other animals.
Catahoula Pitbull Mix Temperament
It's hard to predict a mixed-breed dog's temperament, but there are some general assumptions we can make based on what we know about both Catahoula Leopard Dogs and Pitbulls.
Catahoula Leopard Dog Temperament:
Eager to please
Protective
Intelligent
Pitbull Temperament:
Catahoula Leopard Dog Pitbull Mix Size
Most Pitbulls typically top out at around 60 lbs, but Catahoula Leopard Dogs often reach weights of 95+ lbs. While this would suggest that most Catahoula Pitbull mixes would reach around 70–80 lbs, it's important to remember that they could have other breed genetics contributing to their size.
Catahoula Leopard Dog Pitbull Mix Health
Mixed breed dogs are less susceptible to genetic and breed-related health conditions, but it's still good to know what you might contend with as your dog ages. Some health issues associated with both Catahoula Leopard Dogs and Pitbulls include:
Hip and elbow dysplasia
Vision problems
Allergies
Ear infections
Cancer
Where Can You Find a Pit Catahoula Mix?
It is very rare to find a Catahoula Pitbull mix, and your best chance to snag one of these gorgeous mixed breed dogs is to search at your local shelter or Pitbull rescue. In some rare cases, Catahoula owners will have accidental litters, but there are no known reputable breeders of Catahoula Pitbull mixes.
Catahoula x Pitbull Mix FAQ
Let's take a look at some of the questions other people have about the Pitahoula!
Are Catahoula Pit mixes good dogs?
Yes! Of course, we're all a little biased. We think ALL DOGS are good dogs!
Depending on your lifestyle, a Catahoula Pit mix can be an excellent dog. The best homes for these pups have an active lifestyle, experience with working breeds, and the time to work with and train a new dog. 
How big does a Catahoula Pit mix get?
Catahoula Pit mix size can vary drastically, but the largest examples of this mixed breed reach weights of 95+ lbs. 
What is a Catahoula Pit mix?
A dog whose parentage includes Catahoula Leopard Dog and Pitbull!
How much does a Catahoula Pit mix cost?
Since there are no reputable Catahoula Leopard Dog x Pitbull breeders, the only place to find one of these dogs is at a shelter or animal rescue. Adoption fees for large breed dogs are typically between $150–$400, so this is what you can expect to pay for a Pitahoula. 
What is the Catahoula Pitbull mix personality like?
Pitbulls are known for their sweet, loving personalities, and most Pitbull mixes are just as sweet as their purebred ancestors.
Catahoula Leopard Dogs can also be great family dogs, but they are not a good breed for beginner dog owners. Often territorial, hyper alert, and independent, Catahoulas need an owner who can work with them on building trust, developing routine, and establishing clear boundaries.  
What is the best food for your dog?
The three foods that are super healthy and that almost every dog loves, even the pickiest dogs, are:
1. The Farmer's Dog.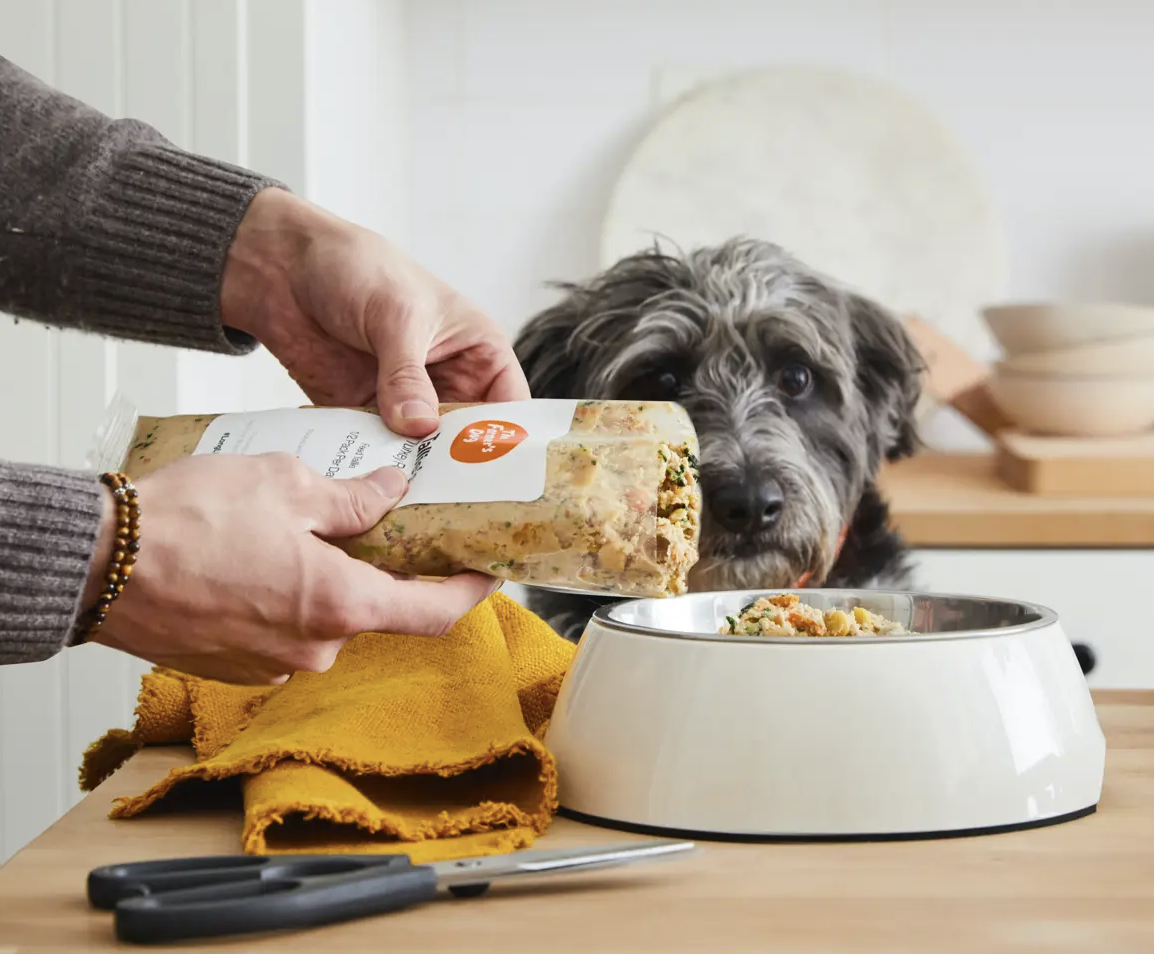 This is a fresh-frozen food that's delivered to your home in just the right amounts for your dog. There are a number of fresh frozen dog foods available on the market and I tested them all. The Farmer's Dog came up the winner with my picky dogs. You can see the fresh frozen food test here.

Save 60% on your first order
—
2. Sundays Food For Dogs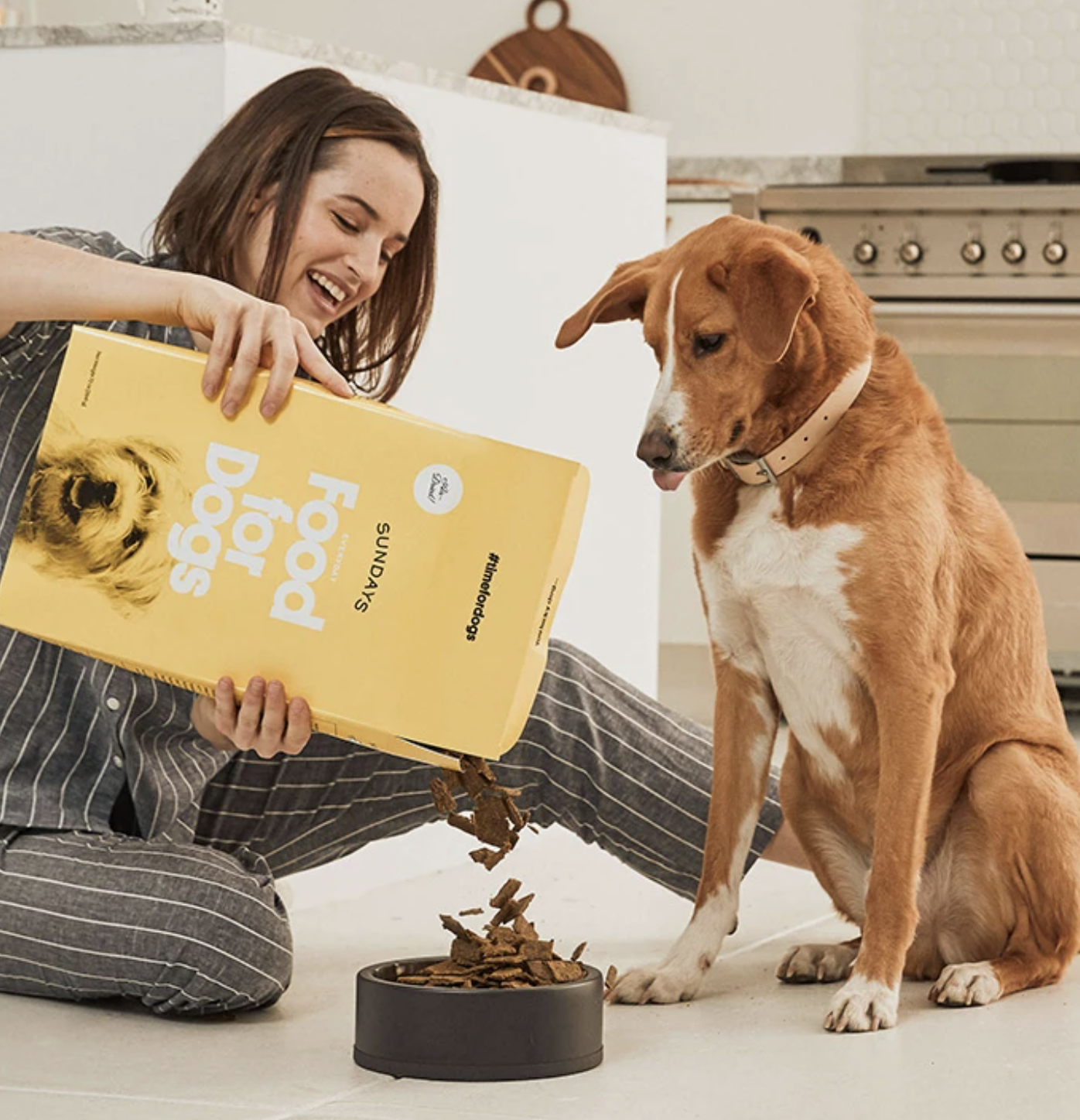 This is an air-dried food. It has the convenience of kibble (just pour it in the bow) but is much much healthier. It's like little pieces of jerky, so dogs go crazy for it. There are a number of air-dried foods on the market. My dogs tested 3 of them. You can see the results of the air-dried food test here.

Get 35% off your first order + free shipping w/ code ROCKY35

3. We Feed Raw.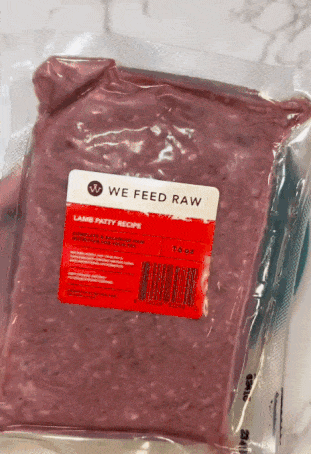 This raw food for dogs comes delivered to your home is perfectly sized portions for your pup. They primarily source their ingredients from trusted U.S. farmers, with two exceptions: venison and lamb. These ingredients are sourced from New Zealand, where some of the highest-quality and most ethically raised venison and lamb can be found. Pasture-raised and grass-fed and finished, we highly recommend trying these formulas if you're interested in the best-quality ingredients. Save 25% on your first order.

Supplements: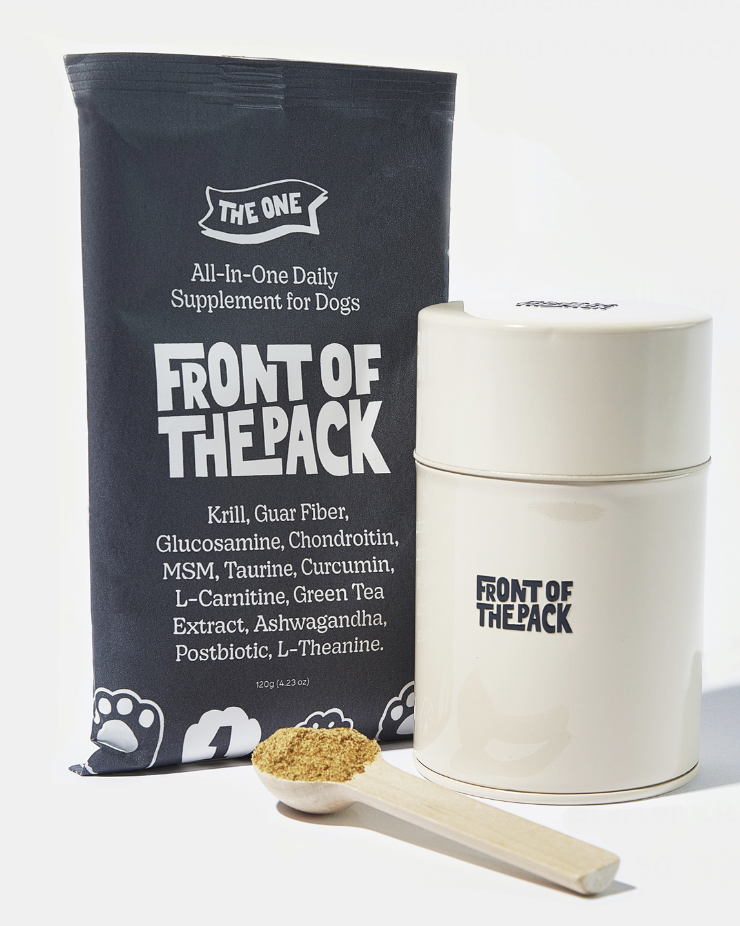 I highly recommend using a supplement on your dog's food, not matter what you feed them, to ensure the meal is balanced and they are getting all the right supplements to help them stay healthy. The supplement I use is called The One from Front of the Pack. It has 12 ingredients that have been clinically-proven to keep your dog's joints, skin, heart, digestion, and even their breath in tip-top shape. It's also a powder, so easy to sprinkle on your dog's food. For a limited time, when you buy one month you get a second month free.