Fall In Love with the Black & White Pitbull
It's no secret that black Pitbulls are some of the most common dogs found at shelters, but did you know that black and white Pitbulls arrive at shelters at nearly the same rate? Black and white is one of the most common colorations in "Pitbull" type dogs, and unfortunately, these dogs end up in shelters more than any other breed.
If you've been looking for a dog and are able to open your home to a Pittie, I can promise it will be worth your while! Incredibly sweet, loyal, and hilarious dogs, here's what you need to know to decide whether a black and white pitbull could be the right dog for you.
Meet 5 Black & White Pitbulls
As if we needed an excuse to show you cute dog photos, let's take a closer look at the black and white Pitbull by meeting five from Instagram!
1. Birdie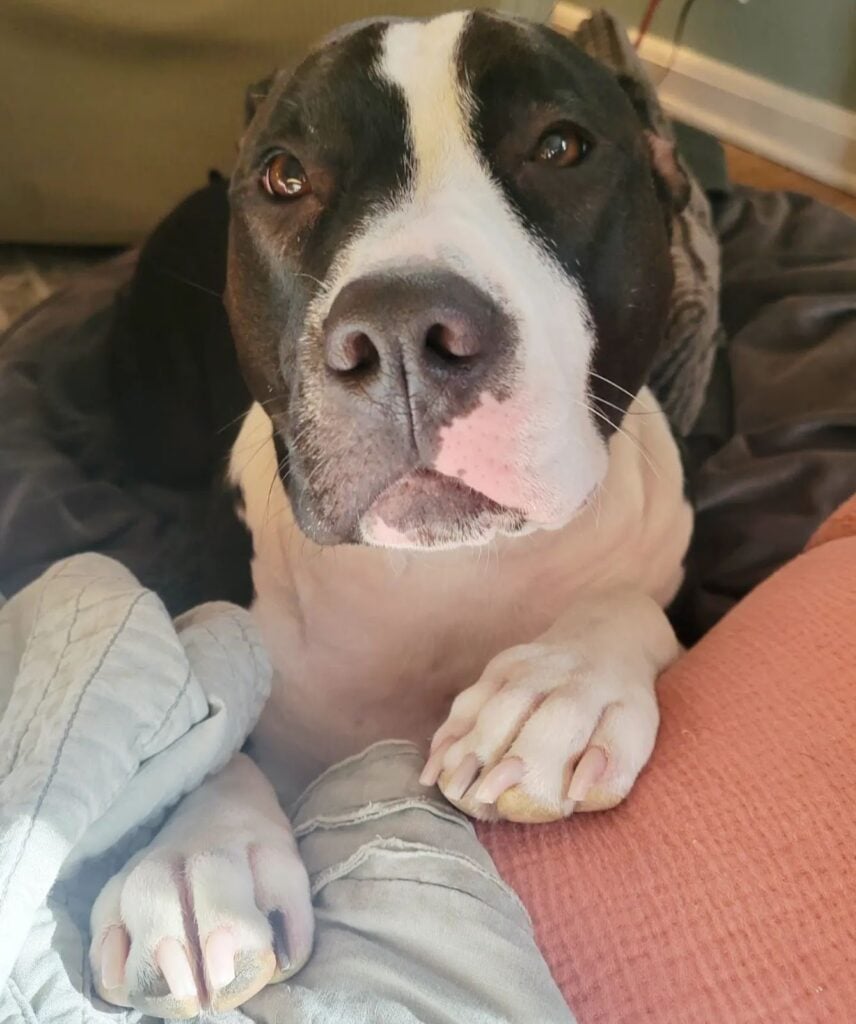 Birdie is a black and white Pitbull from Omaha who lives her best life with her two Pitbull siblings, Chalupa and Sawyer. A distinguished lady who always has to sit on something soft, Birdie is a master at lounging.
2. Jack
Jack is an 8-year-old black and white Pittie from Australia who is most definitely a daddy's boy! A big fan of going on walks and hanging out with dad, Jack is a big softie who always likes to be along for the adventure.
3. Zero
Eight-year-old Zero from Houston has ears for days and a smile that can't be beat! As handsome as they come, this gorgeous black and white Pitbull mix is all about teaching people to love Pitties with the help of his mom and Instagram.
4. Zuko
Adopted in 2020, Zuko is absolutely thriving; he get's to play with dogs, take long naps, and get plenty of cuddles from his people.
5. Lucy
Lucy is a three-year-old black and white Pitbull whose best friend is a miniature Poodle. Dogs aren't the only animals Lucy likes–she's also friends with kitty cats!
Black & White Pitbull Basic Info
The term "Pitbull" is something of a misnomer, since there are at least five breeds that fall under the Pitbull umbrella including:
American Bulldog
American Bully
American Pitbull Terrier
American Staffordshire Terrier
Staffordshire Bull Terrier
For the purposes of this blog, I'll be focusing primarily on the American Pitbull Terrier.
Black & White Pitbull Temperament
Black and white Pitbbuls have the same temperament as any other Pitbull and tend to be playful, active, loving, and stubborn. Known for athletic prowess and becoming easily bored, Pitbulls need plenty of mental and physical stimulation to keep them happy and content.
Black & White Pitbull Size
American Pitbull Terriers are usually around 17–21 inches in height, and 30–60 pounds in weight. Keep in mind that many Pitbulls are mixed breeds, and their sizes can vary drastically between individuals.
Black & White Pitbull Health
Black and white Pitbulls are prone to some of the same diseases as other medium to large dogs, including hip and elbow issues and joint dislocation later in life. Pitbulls are also prone to allergies, itchy skin, and skin infections, so putting them on a low-allergen diet may be recommended.
Where Can You Get a Black & White Pitbull?
You can find black and white pitbulls at almost every shelter and rescue throughout the U.S., and these dogs are often at higher risk of euthanasia due to lower demand. Because black and white are common colors for Pitbulls, they aren't considered as desirable and may be more likely to face neglect or be surrendered to shelters.
If you happen to be looking for a black and white Pitbull, it's your lucky day, we guarantee there will be at least one or two at your local shelter.
If you are searching for a black and white Pitbull puppy, be sure to do extensive research before buying. Remember that Pitbulls are a breed vulnerable to mistreatment and that supporting reputable breeding programs can help to support the future of the breed.
Black & White Pitbull FAQ
You've got more questions about black and white Pitbulls and we've got more answers!
How much are black and white Pitbulls?
When purchased from a breeder, Pitbulls cost around $1,000–$2,500. If you adopt a black and white Pitbull from a rescue, you'll pay $150–$400. 
What is a black and white Pitbull called?
Some people call black and white Pitbulls "moo moo Pitbulls" or "cow Pitbulls" because of their coloring! If the dog is mostly black with white spots, it is considered a "piebald Pitbull."
What breed is a Pitbull?
The word "Pitbull" refers to five breeds! Most commonly, people are referring to the American Staffordshire Terrier, the Staffordshire Bull Terrier, or the American Pitbull Terrier. 
What's the rarest Pitbull color?
Blue and blue fawn are considered some of the rarest and most sought-after Pitbull colors. Blue Pitbulls are deep, almost-blue gray and often have light eyes. Blue fawn Pitbulls are a rich tan or light liver color, and may also have light eyes. Because of the high demand for these colors, blue and blue fawn Pitbulls can go for as much as $5,000. 
What is the best food for your dog?
The three foods that are super healthy and that almost every dog loves, even the pickiest dogs, are:
1. The Farmer's Dog.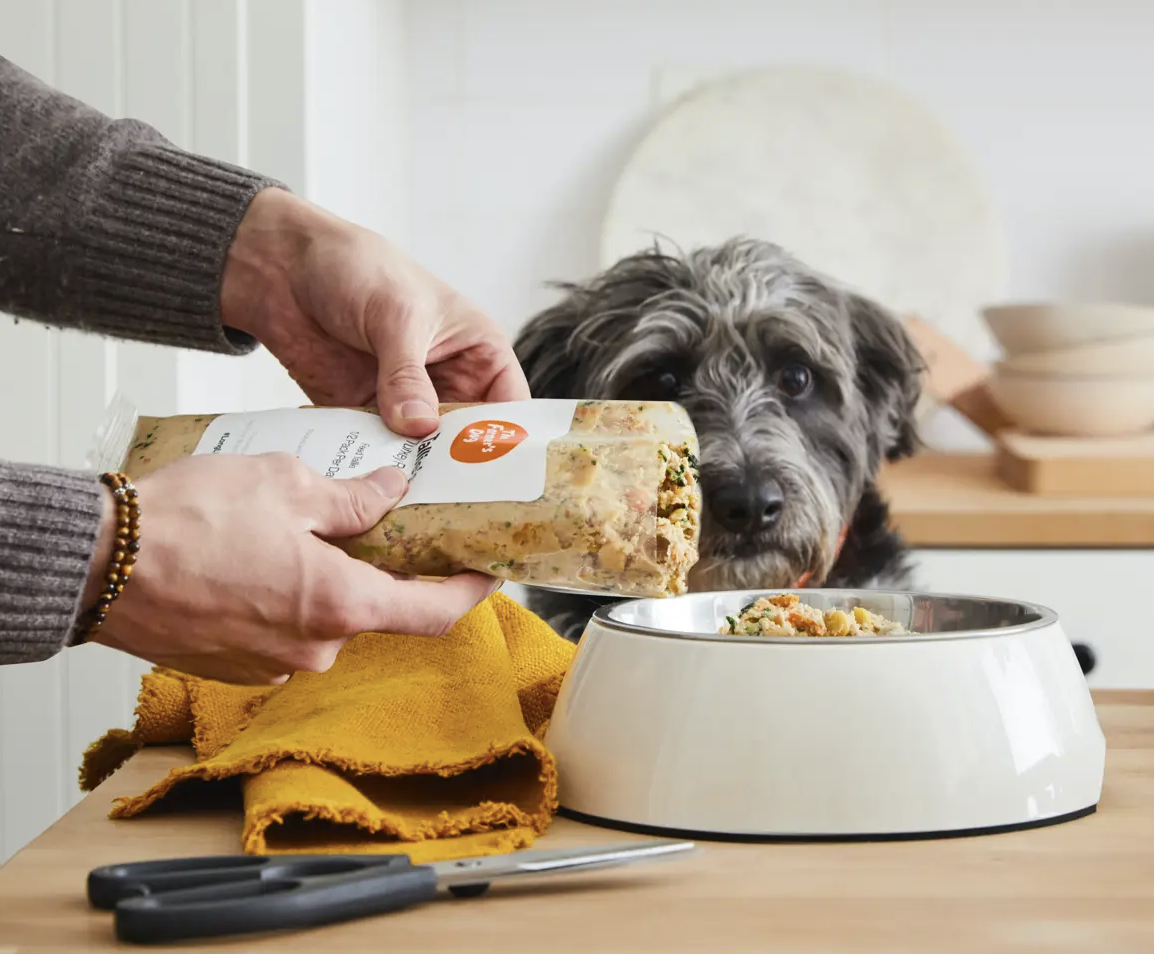 This is a fresh-frozen food that's delivered to your home in just the right amounts for your dog. There are a number of fresh frozen dog foods available on the market and I tested them all. The Farmer's Dog came up the winner with my picky dogs. You can see the fresh frozen food test here.

Save 60% on your first order
—
2. Sundays Food For Dogs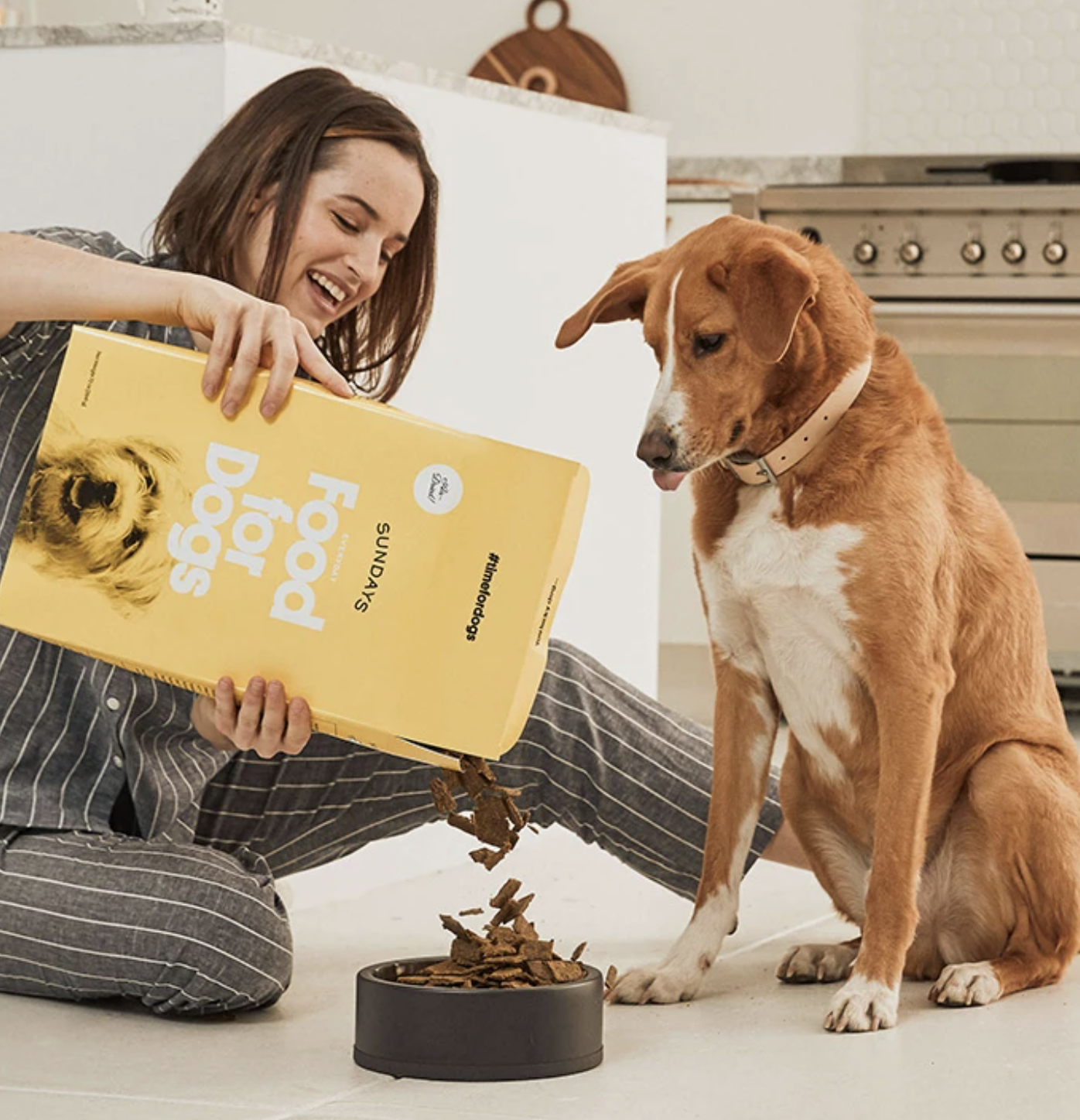 This is an air-dried food. It has the convenience of kibble (just pour it in the bow) but is much much healthier. It's like little pieces of jerky, so dogs go crazy for it. There are a number of air-dried foods on the market. My dogs tested 3 of them. You can see the results of the air-dried food test here.

Get 35% off your first order + free shipping w/ code ROCKY35

3. We Feed Raw.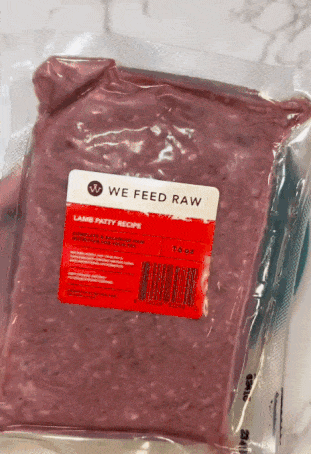 This raw food for dogs comes delivered to your home is perfectly sized portions for your pup. They primarily source their ingredients from trusted U.S. farmers, with two exceptions: venison and lamb. These ingredients are sourced from New Zealand, where some of the highest-quality and most ethically raised venison and lamb can be found. Pasture-raised and grass-fed and finished, we highly recommend trying these formulas if you're interested in the best-quality ingredients. Save 25% on your first order.

Supplements: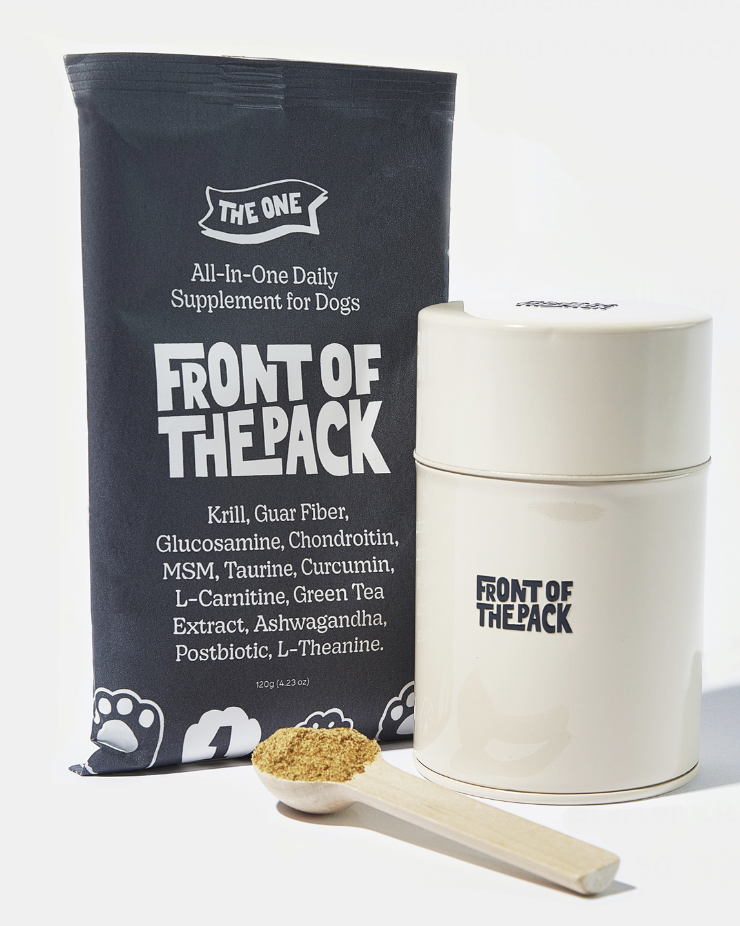 I highly recommend using a supplement on your dog's food, not matter what you feed them, to ensure the meal is balanced and they are getting all the right supplements to help them stay healthy. The supplement I use is called The One from Front of the Pack. It has 12 ingredients that have been clinically-proven to keep your dog's joints, skin, heart, digestion, and even their breath in tip-top shape. It's also a powder, so easy to sprinkle on your dog's food. For a limited time, when you buy one month you get a second month free.

Did you know why are black Pitbulls the most common dogs at shelters? Find out why here!