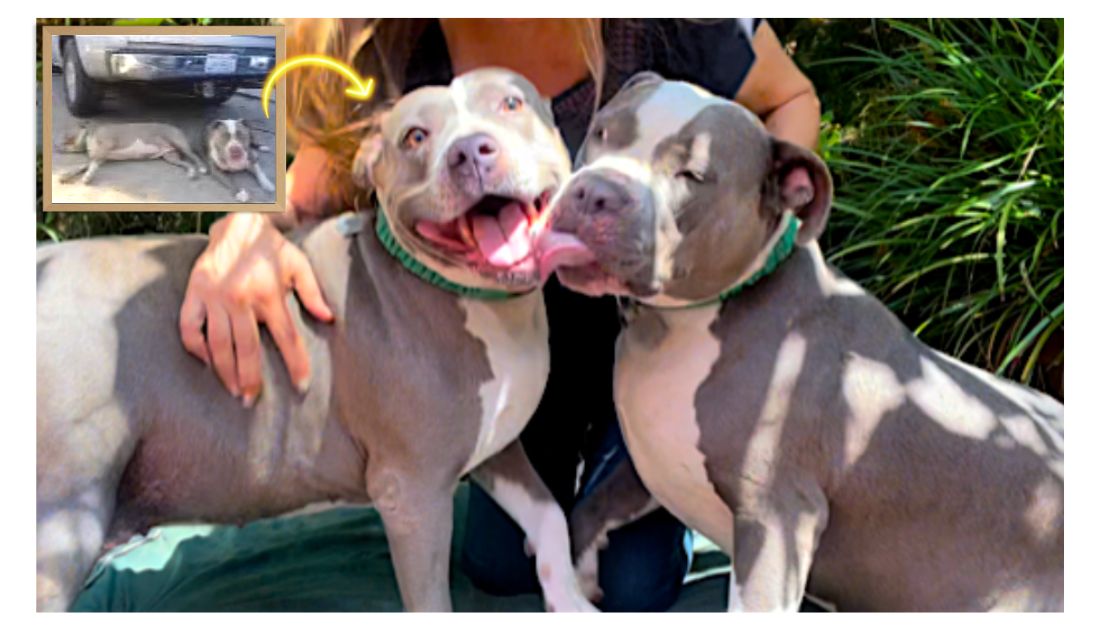 Here's What You Need To Know:
Dog's Location : Pasadena, California
Dog's Age : young
Dog's Breed : pitbull
Dog's Gender : Male
Dog's Size : large
Dog good with other dogs? : Yes
Dog good with kids? : Yes
Is the rescue able to transport the dog to owner's location? : there must first be a meet and greet at the foster home in Pasadena
Hi my name is Moochie, 4 years old Pit Bull. I am a sweet loving dog. More like a silly loving goofball. I was raised with my Mama, 7 years old Pit Bull, and we are hoping to stay together. We are sweet and play well to each other. We walk nicely on a leash. We love tummy rubs. We take treats gently. We get along well with dogs and children. Check out our video so you can see just how sweet we are.
From the foster Mommy: They have been outside in a junk yard their whole life. In the rain, heat and cold. They will now be indoor family dogs. They deserve it. I love them in my home. They are super easy. They make me laugh all the time. They are full of kisses and I can't stop kissing them. We are looking for a family that wants to adopt two loving dogs and has pit bull experience to continue the training. These two dogs really love each other and we are looking to adopt together.

If interested, please in a few words, please tell me about your pit bull experience.

Jr.
Pit bull 4 y
neutered, vaccinated, rabies, micro chipped

Mama
pit bull 7 y
spayed, vaccinated, rabies, micro chipped

[email protected]

The adoption fee is $150 for each dog